September 14, 2009
Posted: 02:35 PM ET
A fun bit of news has been flying around the Web today and over the weekend: A carrier pigeon beat the Internet in a race to move 4 GB of data between two towns in South Africa.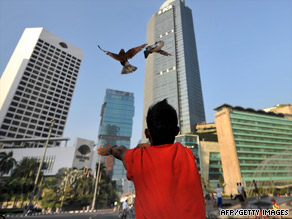 Pigeons being released in Jakarta, Indonesia.
A pigeon named Winston carried a thumb drive with the data 60 miles in about 2 hours, the BBC reports. Meanwhile, only 4 percent of the data was able to travel over the Internet during the same timeframe.
The race was set up by an IT company sick of slow download times in South Africa. The pigeon flew between two of the company's offices.
The country ranks 87th on the International Telecommunication Union's list of countries with the best Internet and communication technologies. That puts South Africa behind Albania, Iran, Palestine, Peru and China, for example. The U.S. ranks 17th on the 2007 list. Sweden and South Korea take the top two slots.
Unlimited Group set up the race. Kevin Rolfe, of that IT firm, told the UK's Daily Mail it's still a struggle to use the Internet in South Africa. "It's fine for emails and correspondence, but we need to transfer a lot of data from office to another and find it often lets us down," he told the paper.
Telkom, a large Internet provider in South Africa, told the BBC it doesn't take responsibility for the fact that the Internet lost a race to a bird.
Undersea broadband cables are joining Africa to networks on other continents, and there's hope those connections will lead to faster Internet experiences.
As for Winston, the popular bird has a Web site, Twitter feed and Facebook fan page.
Posted by: John D. Sutter -- CNN.com writer/producer
Filed under: e-mail
September 9, 2009
Posted: 12:41 PM ET
A DVD-quality copy of the sci-fi blockbuster "District 9" was posted to file-trading networks over Labor Day weekend. According to TorrentFreak.com, the movie was downloaded over one million times within the first 24 hours.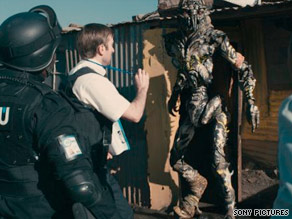 Downloads of "District 9" are likely to exceed the leaked workprint of "X-Men Origins: Wolverine," which News Corp. President and COO Peter Chernin claimed in May had been downloaded over 4 million times.
Most movies are available on the Internet within a few days of their release, but the quality of these early leaks is typically poor and all but the most prolific pirates avoid them.
The "District 9" release is described as an R5 copy, or a retail DVD sold in Region 5 - Eastern Europe, India, Africa, North Korea and Mongolia. Studios release R5 DVDs early and without any special features or image processing in an effort to compete with bootlegs in areas where piracy is prevalent. The R5 copies are not meant for sale in any other region but that doesn't stop them from being distributed on the Internet.
The popularity of "District 9" among an admittedly geeky online subculture and a high-quality early release have attracted millions of downloaders. Executives at Sony Pictures, which is distributing the film, are probably cringing at these numbers, but any effect on box-office sales has not yet been reported.
Don't shed too many tears for Sony Pictures, though. The film, which reportedly cost less than $30 million to make, has already earned over $100 million at North American theaters.
Posted by: Wes Finley-Price -- CNN.com Webmaster
Filed under: file sharing • Internet • Movies • piracy
September 8, 2009
Posted: 10:16 AM ET
The role of online social networks in disaster situations is being called into question after two girls in Australia got lost in a storm drain and, instead of calling the police or their parents, posted a message on Facebook.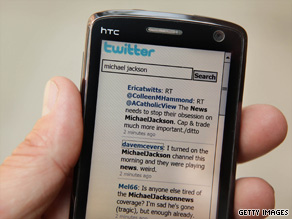 Things worked out OK for the girls, ages 10 and 12, since a friend saw the post, according to the Australian Broadcasting Corporation. But authorities are worried about the girls' preferred means of emergency communication. They should have called 000, Australia's version of 911, a fire official told the news service:
Glenn Benham from the [Metropolitan Fire Service in Adelaide, Australia] says it was fortunate a young friend was online at the time and was able to call for help for them.

"It is a worry for us because it causes a delay on us being able to rescue the girls," he said.

"If they were able to access Facebook from their mobile phones, they could have called 000, so the point being they could have called us directly and we could have got there quicker than relying on someone being online and replying to them and eventually having to call us via 000 anyway."
The incident, which was reported Monday, is weirdly timed with a new U.S. awareness campaign on the use of social networks in emergency situations. The Safe America Foundation, an Atlanta-based non-profit, reportedly is working with the U.S. government to promote alternative means of communication - Facebook, Twitter, text messages - for use in disasters and emergencies where other lines of communication might be cut.
As Mashable points out, this isn't the first time someone has used a social network to call for help. In May, an Atlanta city councilman was worried his mobile phone battery might die and posted to Twitter instead of calling the cops about a woman he found in distress. Mashable says he posted this message: "Need a paramedic on corner of John Wesley Dobbs and Jackson st. Woman on the ground unconscious. Pls ReTweet".
There also was a U.S. student arrested in Egypt last year who summoned help via Twitter. And, according to VentureBeat and the Industry Standard, there's been talk of an emergency broadcast service using that micro-blogging platform.
What do you think? Are social networks useful tools during an emergency?
Posted by: John D. Sutter -- CNN.com writer/producer
Filed under: Facebook • social-networking sites • Twitter
September 4, 2009
Posted: 05:40 PM ET
Amazon upset many Kindle owners when, in typical Big Brother fashion, it remotely deleted improperly distributed copies of George Orwell's Nineteen Eighty-Four and several other novels from private e-book readers this July. Despite receiving a refund for the books, many Kindle owners felt their personal property had been violated.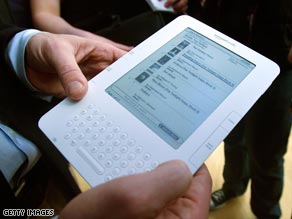 Yesterday Amazon e-mailed customers affected by the mass deletion and offered them a free, and no doubt properly licensed, copy of any book they lost, or the option of a check for $30.
Read an apology from Amazon CEO Jeff Bezos and the full letter Kindle users received below.
Hello,

On July 23, 2009, Jeff Bezos, our Founder and CEO, made the following apology to our customers:

"This is an apology for the way we previously handled illegally sold copies of 1984 and other novels on Kindle. Our "solution" to the problem was stupid, thoughtless, and painfully out of line with our principles. It is wholly self-inflicted, and we deserve the criticism we've received. We will use the scar tissue from this painful mistake to help make better decisions going forward, ones that match our mission.

With deep apology to our customers,
Jeff Bezos
Founder & CEO
Amazon.com"

As you were one of the customers impacted by the removal of [title] from your Kindle device in July of this year, we would like to offer you the option to have us re-deliver this book to your Kindle along with any annotations you made. You will not be charged for the book. If you do not wish to have us re-deliver the book to your Kindle, you can instead choose to receive an Amazon.com electronic gift certificate or check for $30.

Please email Kindle customer support at kindle-response@amazon.com to indicate your preference. If you prefer to receive a check, please also provide your mailing address.

We look forward to hearing from you.
Sincerely,
The Kindle Team
Posted by: Wes Finley-Price -- CNN.com Webmaster
Filed under: books • consumer tech • DRM
Posted: 12:43 PM ET
Google News this week launched Arabic editions of its popular news aggregator for Egypt, Lebanon, Saudi Arabia, and the United Arab Emirates. Currently the service allows users to access news from 25,000 sources around the world and is available in more than two dozen languages and more than 50 countries.
Google Middle East and North Africa Product Manager William Kanaan wrote in a blog post, "With more than 40 million Arabic-speaking internet users across multiple countries, we understand the need to provide our users with the most relevant news for their region."
Technology companies are rushing to become more involved in Arab media. Last week Yahoo! acquired Maktoob.com, the largest online media company in the Arab world. On Wednesday, the Wall Street Journal reported that its parent company, News Corporation, is in talks to invest in Rotana Media, a Saudi TV broadcaster.
"There are 300 million Arabic people and virtually no Arabic content online," Edward Walker, former U.S. ambassador to Egypt and Israel, told CNN. "It is a relatively open field. There is no content. You can duplicate what has already been done and put it in the Arabic language."
Walker is discussing this online language gap with Arab governments and has received positive feedback from officials who are eager to build out the Internet in their nations and diversify their economy.
Google would not disclose specific numbers on how many people currently use Google in Arabic-speaking nations.
But CNN's senior editor of Middle East affairs Octavia Nasr notes, "The Internet has been playing a major role in bringing important issues to the surface throughout the Arab world. Having the Google and Yahoo services in Arabic will undoubtedly enhance the flow of information from and to the Arab world."
Posted by: Eric Kuhn -- CNN Audience Interaction Producer
Filed under: Uncategorized
Posted: 10:01 AM ET
A new survey of warranty claims by 16,000 game-console owners found that Xbox 360s failed for nearly 24 percent of their owners, compared to 10 percent of PlayStation 3s and less than 3 percent of Wii consoles.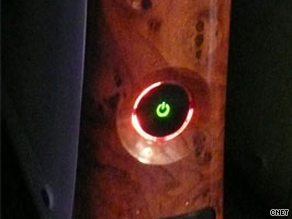 Electronics warranty provider SquareTrade released the survey of failure rates and common problems associated with each console system. The results looked at data from the first two years of ownership, included only normal usage malfunctions and were randomly selected from SquareTrade's customer database.
While the Xbox 360 failed nearly one in 4 times, its error rate drops to just under 12 percent when the infamous "Red Ring of Death" - a hardware crash signaled by a circular red light around the console's power button - is excluded from the results. However, the survey points out that the RROD error is widely known to be covered by the Microsoft warranty and may not have been reported to SquareTrade. With that in mind, the warranty provider said the Xbox 360 failure rate could be as high as 35 percent.
The data also shows that the quality of Xbox 360 consoles appears to be improving. Since the third quarter of 2008, fewer problems have shown up.
"I think we've made it clear we stand by the quality of our product, and we will make it right by fixing the problem at no extra cost to you," said Xbox 360 and Xbox Live director of product management Aaron Greenberg in an interview with GameSpot. "But at the same time, we've been working hard to make improvements in the products we're currently making, so I really feel like most of this is well behind us."
- Larry Frum
Filed under: video games
September 3, 2009
Posted: 12:55 PM ET
Take-Two Interactive has agreed to pay $20 million to settle a class-action lawsuit over a sexual minigame that was mistakenly included in the 2004 title "Grand Theft Auto: San Andreas."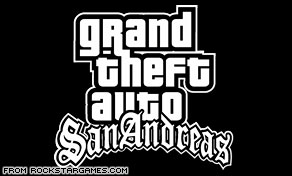 The minigame, dubbed "Hot Coffee," simulates sex between title character Carl "CJ" Johnson and his in-game girlfriend after she invites him in for a cup of coffee. The sexual content was inaccessible without manipulating the game's code, but that didn't stop a media frenzy in 2005 when parents heard there was "porn" in their child's video game.
[Hot Coffee] led to a media panic because it was assumed the sexual content was easy for children to get to (it wasn't) or that sex games were becoming common in games (they aren't).
In 2005, several parents and one grandmother filed lawsuits against Take-Two Interactive claiming they felt defrauded because they did not know the game contained adult content, even though "Grand Theft Auto: San Andreas" was rated 'Mature' and not recommended for anyone under 17. 
Ted Frank of Overlawyered.com, who objects to the $20 million settlement, described the suits as "ridiculous:"
The lead plaintiff in the putative class action is an 85-year-old grandmother, Florence Cohen, who bought the game for her 14-year-old grandson, who may have his own claims for emotional distress when his ninth-grade classmates beat him up.
The class-action suit also alleged "Take-Two's management was not cooperating or assisting with the Company's audit" and "Take-Two falsely stated that the embedded pornography was 'the work of a determined group of hackers who have gone to significant trouble to alter scenes.'"
The Hot Coffee content was actually included in the distribution of the game. Developers attempted to remove the sexual content by disabling access when they should have deleted the code all together. Curious gamers discovered they could unlock the code by downloading a third-party modification (hack) from the Internet.
Following the Hot Coffee discovery, "Grand Theft Auto: San Andreas" was pulled from retail shelves, the ESRB rating was changed to Adults Only, and Take-Two Interactive's stock price dropped like, um, CJ's pants.
Will this $20 million settlement finally absolve Take-Two Interactive of the Hot Coffee scandal?
Posted by: Wes Finley-Price -- CNN.com Webmaster
Filed under: Games • Internet • online news • video games