Among the dozen or so new games hitting retailers this week, there are three that are generating the biggest buzz.
Devil May Cry 4(Capcom)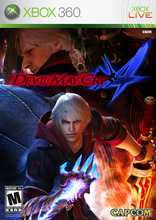 This longtime favorite, one of the first must-have titles for the Playstation 2, makes its next-gen console debut with this release, including its first appearance on the Xbox 360. DMC4 is also the debut of "Nero," who replaces longtime series lead character "Dante." New characters bring new combat to the game, with "Nero" boasting a "Devil Bringer" arm, allowing players to inflict maximum carnage as they battle their way through hordes of demons. (Rated: M for Mature; 360, Ps3, PC)
Turok (Touchstone)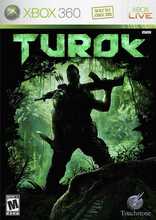 Everyone's favorite dinosaur hunter is back. Just don't call it a sequel. "Turok" has completely overhauled for this version of the game, a story-driven first-person-shooter. Players step into the role of "Joseph Turok," a former Black Ops commando trapped on a strange planet and fighting to survive against an enemy army – as well as ravenous, raging dinosaurs. Not for the faint of heart – and definitely not for kids. (Rated: M for Mature, 360, PS3, PC)
Bomberman Land (Hudson Games)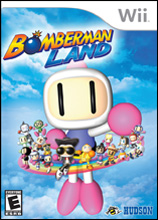 The long-running Bomberman series of games gets a makeover for the Nintendo Wii with the release of "Bomberman Land." Instead of rehashing previous incarnations of the series, "Bomberman Land" goes for the casual gamer introducing 50 mini-games for players to work their way through. But longtime fans shouldn't despair, a special Battle Pack mode brings back the original Bomberman game experience for a taste of the old-school. (Rated: E for Everyone; Wii)
Sneak Peek:
Metal Gear Solid: The Essentials Collection (Konami)
After months of rumors, Konami has announced they will be releasing a special edition of "Metal Gear Solid: The Essentials Collection." Scheduled for a March 18th release, just in time for the much-anticipated release of "Metal Gear Solid 4: Guns of the Patriots," the final installment of the series, the "Essentials" will include the original Playstation edition of Metal Gear Solid, the director's cut of Metal Gear Solid 2 and Metal Gear Solid 3 in a commemorative package. (Rated: M for Mature)
Watch: Get Your Game On!
Matt West, CNN Entertainment Producer
Filed under: Games