This week, I am reporting from the 2008 Game Developers Conference, taking place in San Francisco, California.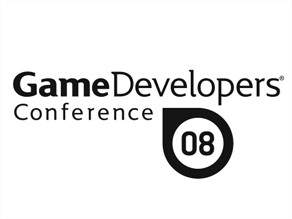 Less of a trade show and more of an idea exchange for producers and programmers alike, GDC offers a unique insight into the overall direction of the billion dollar video game industry, where it's been in the past year, and where it's headed.
Today being the opening day, the overall vibe is fairly subdued. I'm told that much of the "action" doesn't usually get underway until mid-week.
When the concept of what the overall theme of the conference might be, Sibel Sunar, a publicist with 47 Communications, which represents the Conference itself says, "the focus of the show could change three times in the next three days."
That's not to imply that the GDC is completely lacking focus, but with a range of programs covering nearly every aspect of the gaming space; from hard-core to casual, mobile to massively-multiplayer – it can be hard to boil down the overall "message" of the conference in a single sentence.
Along with attempting to give you a glimpse into what's next in the industry, I will also be attending several "off-site" demos of new games and hardware that will be making their way to your PCs and consoles in the coming year – and will do my best to bring you as much of that information during the next few days – both here in the SciTech blog and on CNN.com Live in a special edition of "Get Your Game On."
For more on the conference and the depth of what is expected to be covered, check out the official web-site.