Of the many events and conferences within this year's GDC, I spent a good part of yesterday in the "Casual Games Summit."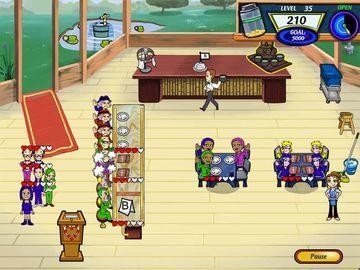 From the runaway success of "Guitar Hero" to the Nintendo Wii's successes with the elderly, even if you don't consider yourself a "gamer," you can't ignore the growing influence of so-called "casual" games.
During a keynote speech by John Welch of PlayFirst, one of the leading publishers of casual games, the mood was inspirational, with Welch calling on the industry to continue to create innovative content and help raise the profile of games to become "first-tier" entertainment.
Citing a diversity in the types of content that people digest on a daily basis, whether from television, movies, music or books, Welch insisted that games "reflect that diversity," by offering people a wider range of ways to play.
At the beginning of his speech, Welch noted that there was no concise definition for what makes a casual game. Pointing to the number of ways people play, whether it's on their cell-phone, through an online application such as Facebook or on their PC, Welch concluded that the "broadened definition means more opportunity" for developers and publishers alike.
But that enthusiasm was tempered with a warning ... that the only way to make good on that opportunity is to remain innovative. Instead of simply creating clones of previously successful titles such as "Bejeweled" or "Diner Dash," producers and developers need to continue to lead the way and innovate.
Welch believes that if developers of so-called "casual" titles continue to find new ways to engage their audience as well as attract new players, that the notion of "casual" games will eventually disappear... giving way for them to transition from the exception to the norm.
– Matt West, CNN Entertainment Producer