Now that the video-game industry is firmly seated in the "next generation" with the Playstation 3, Xbox 360 and Wii setting the standard for the game console experience, the question inevitably turns to what's next.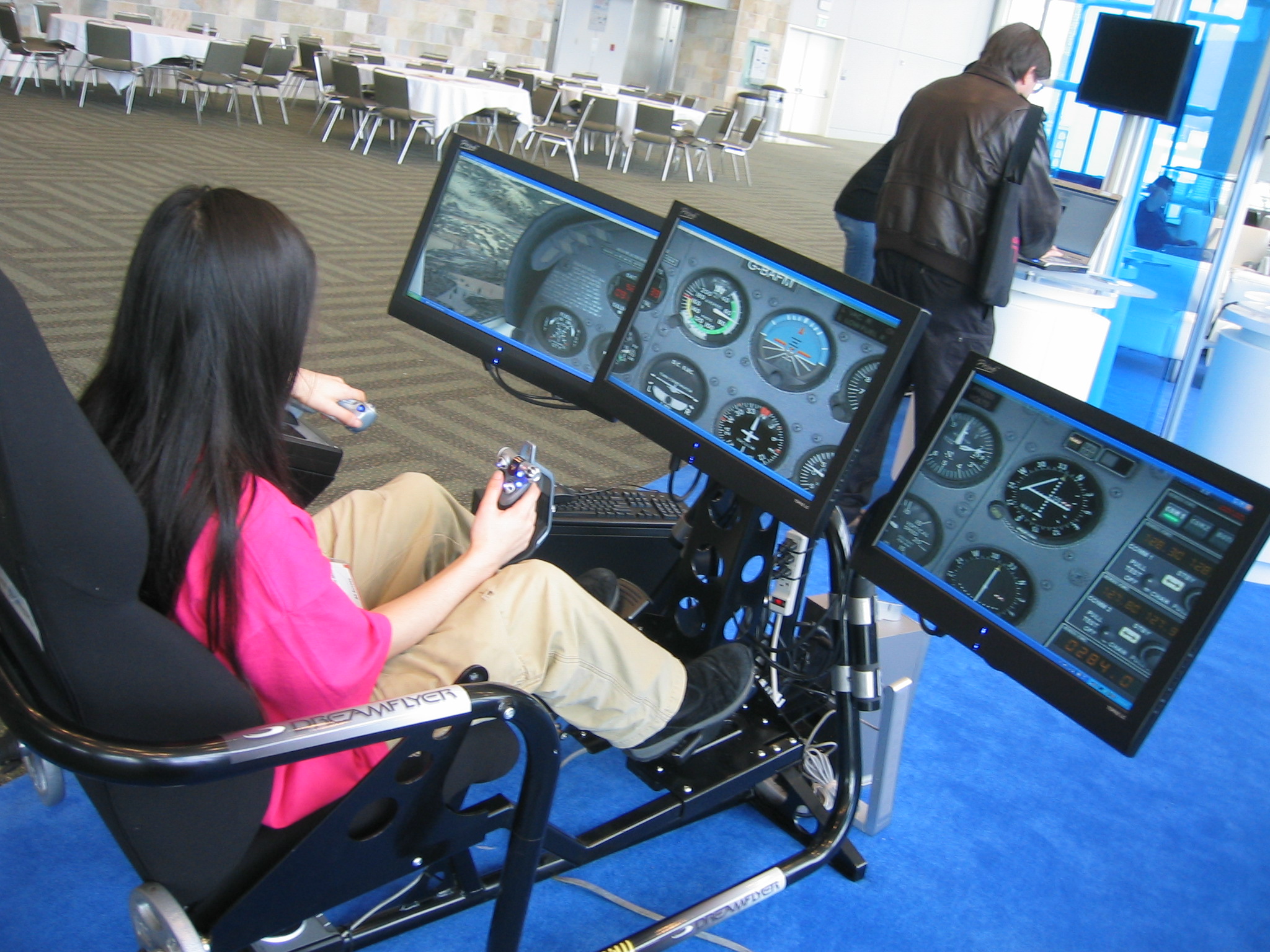 With no new consoles being announced this year, the eyes of the industry turn to as IGN publisher Peer Schneider told me in an earlier conversation, "creating a deeper experience for the player."
While for producers and programmers, that could mean crafting deeper story and play experience for gamers, along the lines of BioWare's critically praised "Mass Effect," other developers are turning to their attention towards the way in which players actually physically experience their game.
One such company, Dreamflyer, has captured the attention of a number of visitors to the Moscone Center's 3rd floor with a state-of-the-art flight simulator chair.
The chair features a system of weights and counterbalances that work in concert with a highly realistic set of pilot's controls to create one of the most realistic flight simulator experiences outside of actually flying. By incorporating a realistic range of motion into the simulation playing out on screen, wanna-be pilots become truly immersed in the experience. The controls, according to Dreamflyer CEO Rahul Lakote, will work with any flight program on the market including Microsoft's "Flight Simulator."
Though the version on display at GDC was fully loaded with a three monitor display, the system can be scaled down to work with just a single display. However, if you have the money to spend on the $3000 device, holding back on the number of monitors seems almost counter-intuitive.
According to Lakote, the high-end device is selling well, especially on the international market where the Dreamflyer has sold in countries such as Australia and Spain. Lakote hopes that by combining a successful showing at last month's Consumer Electronics Show in Las Vegas with their exposure as part of Intel's exhibition at GDC, that sales of the Dreamflyer will soon take off here in the U.S.
– Matt West, CNN Entertainment Producer