Today's the day for the Enceladus flyby – see "The most exciting place in the solar system!" post below.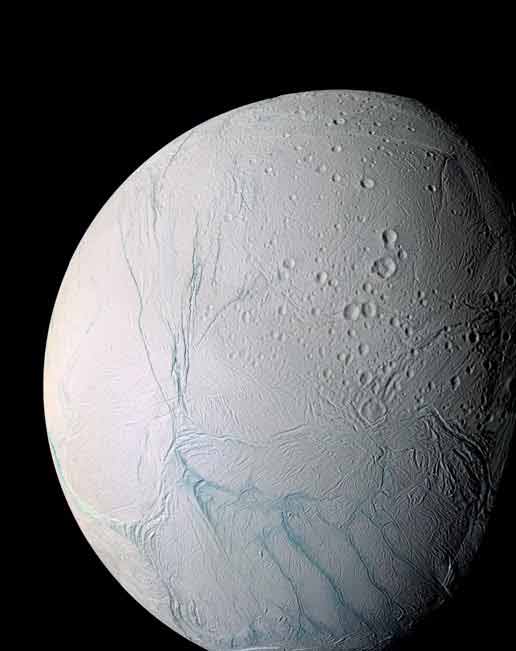 Source: NASA/JPL/Space Science Inst.
If this has piqued your interest, here a a couple of resources you might want to check out...
The folks at the Jet Propulsion Lab have set up a blog, with members of the Cassini science team posting periodic updates. This would be a good place to check in from time to time for the latest news and the best images. Raw images are also available.
Also, JPL is making available a web tool called CASSIE, which stands for "Cassini at Saturn Interactive Explorer." It's a plug-in to your web browser that you have to download. It's pretty cool...among other things, you can ride-along with Cassini as it weaves through Saturn's moons.
–Kate Tobin, Senior Producer, CNN Science & Technology
Filed under: Uncategorized