Calling in sick the day after St. Patrick's Day? Shame on you. But if you're playing hooky, you might as well have some fun...
Rainbow Six: Vegas 2 (Ubisoft)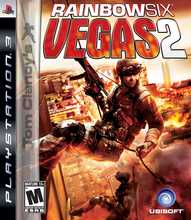 The long-awaited follow up to the award winning first-person shooter is out and critics are buzzing. Once again, players find themselves on the trail of terrorists bent on destroying Las Vegas, but while the location is the same, your team of Rainbow Six operatives is entirely new. Revered just as much for its game play as for its storyline (thanks to the involvement of novelist Tom Clancy), players will finally learn how the story ends in "Vegas 2."Fans of the game who have long felt it was at its best in multi-player mode, will now find that the developers at Ubisoft has worked to make big improvements to its single player co-op modes. (Rated M for Mature; 360 and PS3)
Sega Superstars Tennis (Sega)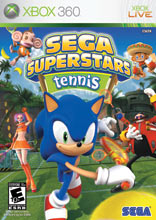 Think of this as a somewhere in between Super Smash Brothers and Sega's Virtua Tennis series. More than a dozen characters from the Sega universe, from Sonic and Tails to lesser known folk such as Amiga and Super Monkey Ball face off in head-to-head tennis matches. The locations and courts represent nearly every corner of the Sega-verse – and offer up a few surprising in-game challenges along with easy to play tennis action. (Rated E for Everyone; 360, PS3, Wii and DS)
Metal Gear Solid: Essentials Collection (Konami)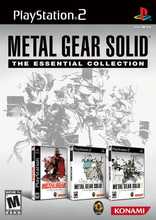 We've touched on this before, but it's worth mentioning again. The complete Metal Gear Solid series to date has been collected in this special edition for fans of the series to either get caught up or get re-acquainted with the adventures of Snake ahead of the release of the much-anticipated "Metal Gear Solid 4: Guns of the Patriots." With a release date for that title set for June 18th, you have exactly three months to prepare. Good luck, soldier.
- Matt West, CNN Entertainment Producer