The world's oldest living tree has been found in Sweden, along with remnants of several other generations of it. A ripe 9,550 years old, this special spruce tree in Fulu Mountain, Dalarna, has profound implications for climate change.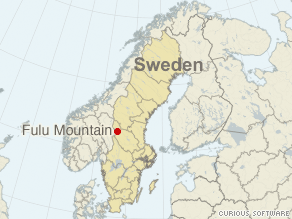 The tree is single-stemmed and stands 5 meters - about 16.4 feet – tall. Researchers at Umeå University found decaying wood remnants in the soil that date back 375, 5,660, 9,000 and 9550 years, representing generations of the same genetic individual.
For thousands of years, the spruce appeared in a shrub formation called krummholz. But with warming in the last century, the tree changed its growth and became the single-stem spruce seen in this photo.
"The fact that we can see this spruce as a tree today is a consequence of recent climate warming since about 1915," said Leif Kullman, Professor of Physical Geography at Umeå University.
Kullman and colleagues study how tree lines, or the edges of tree habitats, respond to climate change. They have shown that trees of different species have advanced into the alpine tundra by more than 650 feet during the past century, Kullman said, suggesting that there is less tundra area than there has been for 7,000 years.
"As we see it, that is the most interesting aspect of this and similar trees," he said. "That this may also be the oldest tree in the world is more of a curiosity from a scientific point of view."
The tree has been named Old Tjikko after Kullman's late dog.
–Elizabeth Landau, Associate Producer, CNN.com
Posted by: Elizabeth Landau -- CNN.com Writer/Producer
Filed under: climate change • environment