This is a 3-D depiction of the floor of the Valles Marineris Canyon captured by the Mars Reconnaissance Orbiter. The hills depicted are to not enhanced or exaggerated. Sure looks like some rugged hiking country.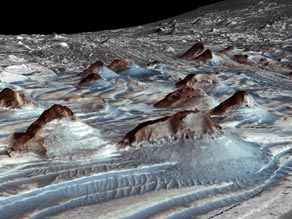 – Correspondent Miles O'Brien, CNN Science & Technology
Join Miles this Sunday at 7pm Eastern for an hour-long special on the next Mars landing.
Filed under: Mars • NASA • Space