NASA just finished a briefing on the Phoenix Mars Lander, and released what I consider the money shot of the mission so far - the bright blue lander against a Martian reddish landscape, taken by the Mars Reconnaissance Orbiter's High Resolution Imaging Science Experiment (HiRISE) camera. Apparently other folks thought the same thing - applause broke out in the briefing room when that photo was displayed.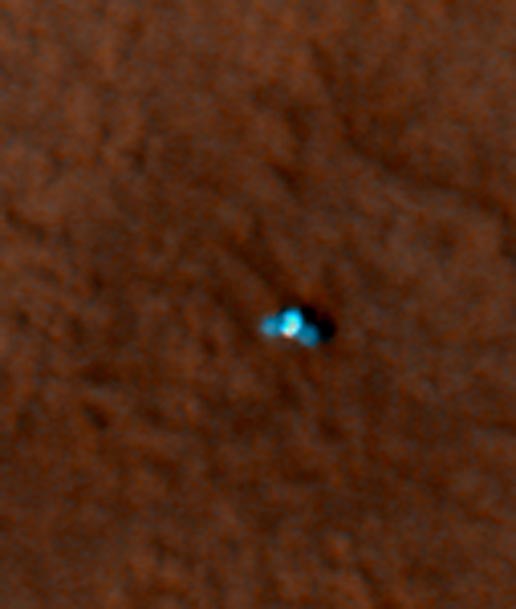 At the briefing, Fuk Li of the Jet Propulsion Laboratory said Phoenix is healthy, but that the Mars Reconnaissance Orbiter is having a bit of a communication problem. But he says the problem will not endanger the goals of the mission.
NASA also released photos taken by Phoenix of its robotic arm, and the neighborhood it landed in. That photo shows a white dot on the horizon, believed to be the lander's parachute. You can see those photos, and more, here.
Diane Hawkins-Cox, senior producer, CNN Sci-Tech Unit
Filed under: Mars • NASA • Space