Reading fantastic fiction in the summer can be fun, but sometimes even more exciting stories come from truths about nature itself. Here are some books that will make you think in new ways and inspire those essential "You're not going to believe this" moments at cocktail parties.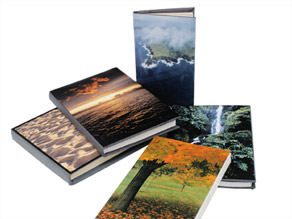 New for 2008
Physics of the Impossible: A Scientific Exploration into the World of Phasers, Force Fields, Teleportation, and Time Travel
by Michio Kaku
The word on nerdy streets is that this book is highly accessible look at all kinds of things that sound impossible, like time travel and teleportation.
Bang! The Complete History of the Universe
by Brian May, Patrick Moore, and Chris Lintott
Brian May acquired his fame so far as the founding guitarist of the band Queen, but now he's got a Ph.D. in astrophysics. In this book, he and co-authors rock with the origins of the universe.
My Stroke of Insight
by Jill Bolte Taylor
Taylor, a brain scientist, details her battle with her brain, and the insights she gleaned from recovery from a stroke.
In Defense of Food: An Eater's Manifesto
by Michael Pollan
Calling all omnivores: You may think you're heating healthily, but Pollan's dissection of the American diet may surprise you.
Old favorites
Godel, Escher, Bach: an Eternal Golden Braid
by Douglas Hofstadter
This is one of those rare books that makes us think, "Wow, the world is so much more beautiful and complicated than I thought." That is because Hofstadter interweaves concepts from mathematics, art, music, computer science, biology, and philosophy in amazing new ways. Though the book was published in 1979, the essential questions and insights he brings up about the nature of consciousness and the possibilities for artificial intelligence are still extremely relevant. Hofstadter has also written a follow-up book called I Am a Strange Loop.
The Hot Zone
by Richard Preston
There's nothing like reading about the way ebola liquefies internal organs while you're sipping lemonade on the beach. Preston isn't afraid to get into the gory details of how a strain of this deadly virus came to the United States.
The Elegant Universe
by Brian Greene
Also the subject of a PBS special, this is a terrific introduction to the world of superstring theory. Basically, physicists in this camp speculate that miniscule vibrating loops called strings constitute the entire universe, and that they exist in 10 or more dimensions. Greene has since written Fabric of the Cosmos to touch on similar themes. These topics do get complicated, so be prepared to add terms like branes and Calabi-Yau manifolds to your vocabulary.
Chaos: Making a New Science
by James Gleick
The death of meteorologist Edward Lorenz in April makes this classic book on chaos theory especially timely. Lorenz constructed weather models that led him to a concept known as the butterfly effect. This relates to those pretty pictures called fractals. Soon you'll be singing the Mandelbrot Set song.
–Elizabeth Landau, Associate Producer, CNN.com
Posted by: Elizabeth Landau -- CNN.com Writer/Producer
Filed under: Physics • Scientists