Scientists running the Phoenix Mars Lander mission are starting to sift through new data being sent back to earth from soil samples the craft has scooped from the Martian surface. At a briefing today, mission managers said they're getting twice the amount of data as they expected.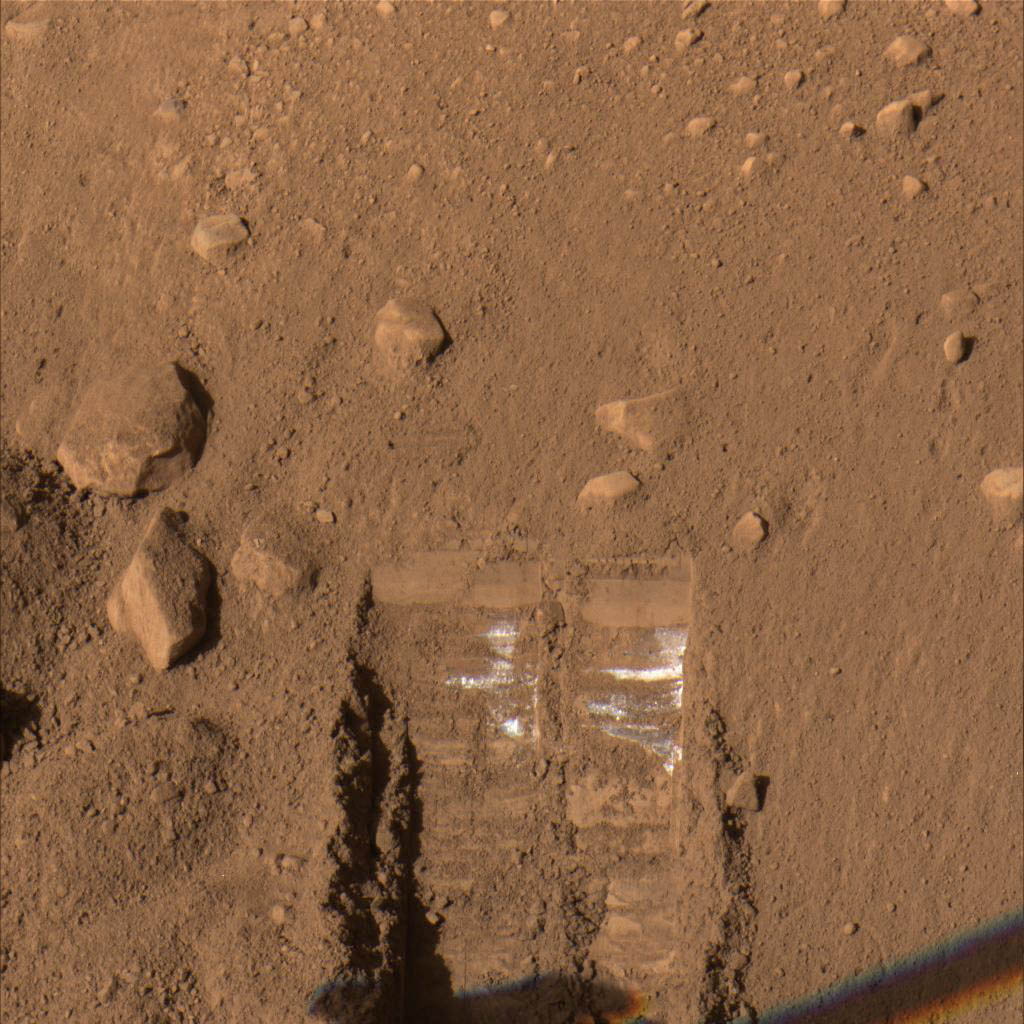 Image: NASA/JPL-Caltech/University of Arizona/Texas A&M University/SSV
They're especially excited by the "bright material" exposed on the Martian surface as the Phoenix scooped up soil.
The image at right shows the material in two trenches dug by the scoop (the trench on the left is dubbed "Dodo" and the one on the right is "Goldilocks"). The material appears to be ice, but some scientists say it could be a salt layer. Over the next few days, they'll start scraping off samples of the "bright material "and placing them in the Phoenix's Thermal and Evolved-Gas Analyzer (TEGA) and microscope to determine the answer.
The soil sample scooped from "Goldilocks" was sprinkled into TEGA for analysis. (The sample itself was nicknamed "Baby Bear" - I'm sensing a theme here.) It yielded the first microscopic images of Martian soil sent back by Phoenix. The image below and to the right is the first soil sample studied aboard a Mars lander since the Viking missions of the 1970s, and it's the highest resolution image ever seen of Martian soil. It shows the soil sprinkled on a silicone substrate. Closer examination reveals particles with a green tinge, possibly indicating the mineral olivine.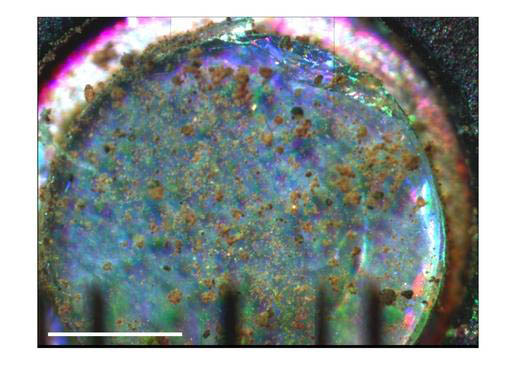 Image: NASA/JPL-Caltech/University of Arizona
Mission managers say they'll have more detailed analyses of the soil from TEGA next week.
Diane Hawkins-Cox, senior producer, CNN Sci-Tech Unit
Filed under: Mars • NASA • Space