I want to thank everyone for the hundreds of smart comments on T.Boone Pickens and his wind/natural gas energy plan.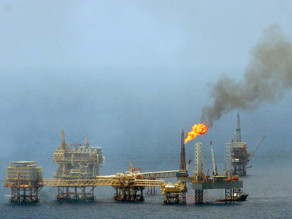 By contrast, the Pickens plan generated precious little feedback from policymakers and others you'd expect would have a direct stake in this. Not a peep from the White House, nor the candidates, nor Congressional leadership. Virtually nothing from the business community, or from environmental groups.
So let's keep our part of the bargain, and continue this great discussion. Today, President Bush is addressing another part of the Energy Hunt, by lifting a partly-symbolic Executive Order banning drilling off most of the U.S. coastline. Whaddya think? Is it long overdue? Or, as Pickens said, is it a problem we can't drill our way out of?
Posted by: Peter Dykstra - Executive Producer: CNN Science, Tech, Weather
Filed under: climate change • economy • environment • Fuel • Gas • Gasoline • Oceans • oil spills