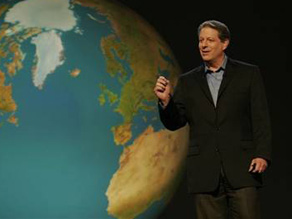 Is Gore's challenge inconvenient?
The former Vice President threw down the gauntlet today, challenging the United States to produce 100% of its electricity with renewables such as solar or wind power, within 10 years.
He likened the speech to President John F. Kennedy's moon challenge in May of 1961.
We landed on the moon in less than a decade, but is Gore's goal too audacious?
Is Gore relevant? Is anyone listening to him? Should we listen to him?
– Alex Walker, CNN Science & Technology
Filed under: climate change • environment