Our search for biodiesel took us through some California back-roads.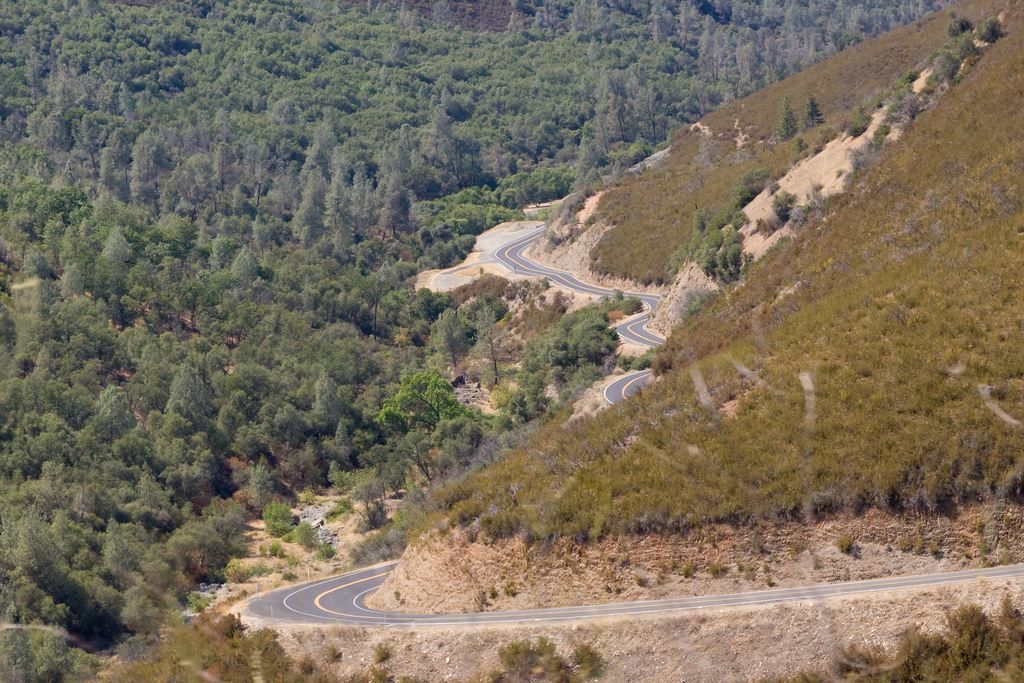 "Let me tell you, CA 49 is a little frightening."
Let me tell you, CA 49 is a little frightening. Its narrow path winds and jackknifes through the mountains outside Yosemite National Park – with the smoke of wildfires looming over the horizon.
We then turn off onto a stretch of aged and cracked pavement called Mount Bullion Cutoff, which made up for the lack of stomach-dropping heights with increased narrowness, potholes designed to swallow
lesser cars, and even tighter twists and turns.
Our trek did bear fruit – we managed to squeeze a few gallons of B100 (100 percent biodiesel) from a small cooperative, giving us a roughly 50/50 blend of dino-diesel to bio.
However it did add more than two hours to our trip time. At one point the Garmin Nuvi 880 navigator we're testing reported our average miles per hour (including Monday's drive into Yosemite) at 38.
So far we've purchased 5 gallons of regular diesel and about 13 gallons of biodiesel since leaving the Bay area. We heard there's a pump in Bakersfield where we hope to fill up tonight.
Posted by: Cody McCloy
Filed under: environment • Road trip