As we blog, at this moment, we're pushing the 1978 Scout past Alexandria, Louisiana, en route to New Orleans.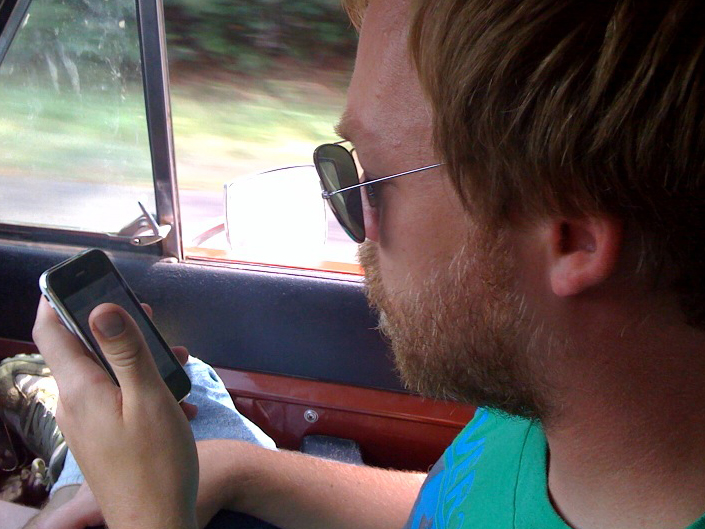 I probably shouldn't take pictures of Brian while I'm driving.
This is our sixth state on our California-to-Georgia road trip. We're trying to burn eco-friendly biodiesel fuel as much as possible. Our previous stop in the Dallas-Fort Worth area wasn't showing us any biodiesel love.
We stopped at a Love's outside Dallas, but they had none. We tried another place that was closed permanently. The only other option that we found was an Air Force base outside Shreveport, Louisiana, and that place didn't sell biodiesel to retail customers. We're going to try to get some in New Orleans.
Btw, check out our new photo gallery with pix from California, Nevada, our nightmare in Arizona, and New Mexico.
As for today's weather and comfort level, it's cloudy, cooler and much more humid compared to Tuesday.
It was actually tolerable enough to sleep in the car. (No, I was NOT driving at the time!)
I'd rather be steamed than baked!
–Cody
Posted by: Cody McCloy
Filed under: environment • Road trip