As we approached exit 211 off I-55 near Coffeeville, Mississippi, we saw a billboard for a "Bio Willie" station - the biofuel store chain started by musician Willie Nelson.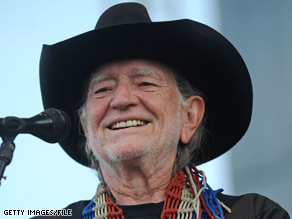 We didn't see Willie Nelson nor did we see an open Bio Willie biofuel store.
We'd heard that it had closed, but the giant billboard looked practically brand new.
Alas, as we rounded the curve it became obvious that "Bio Willie" had indeed shut down - its shelves were clearly empty and its pumps were dark. There was still a ton of signage proclaiming the brand name. Odd and sad.
Posted by: Cody McCloy
Filed under: environment • Road trip