Here's the next installment of our "Get Your Game On" series, in which CNN.com speaks to experts about what's hot in video gaming. This week, G4TV's Morgan Webb discusses the new games kids will be buzzing about in the halls and around the water fountain as they head back to school.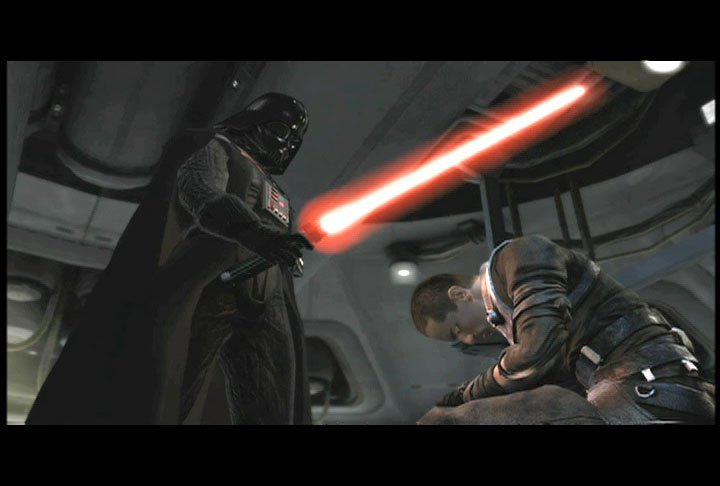 A scene from "Star Wars: The Force Unleashed."
Among the titles we discuss (watch video here):
- "Madden NFL 09," reinvents the series with upgrades to previous modes as well as such new ones as Madden IQ, Online Leagues, and Madden Moments. If there was ever a season to come back to the series, this is it. Throw on some pads and get back into the game.
- "Star Wars: The Force Unleashed" lets you become Darth Vader's secret apprentice and use your light saber to fight the remaining Jedi hiding in the universe. Discover what it's like to feel the powers of the dark side at your disposal.
- "Rock Band 2" brings the crew back together with new ways to customize your music experience plus new modes such as the Battle of the Bands that pits your quartet against other rockers from around the world. In case the new additions aren't enough, artists like Pearl Jam, Bob Dylan, AC/DC, and Metallica will have you playing to sold-out virtual crowds long into the night.
- "Warhammer Online" might come from the people who first made a name for themselves in the tabletop arena, but it's already gaining loyal supporters in a fight for MMO dominance. The big idea this time around is the realm-versus-realm play that will pit you against an entire army intent on your demise.
- "Spore" takes you on a journey from a single cell in a tiny drop of water to a full-fledged civilization by letting you design, evolve, and ultimately control the fate of your own virtual species. From the genius who brought you "The Sims," this evolution game, due Sept. 7, is easily one of the most anticipated of the year.
- CNN.com
Filed under: Gaming