Just about a year ago, I flew my small plane to the Minden, Nevada, airport to pursue a story on the search for Steve Fossett. I taxied my plane up to the terminal, walked into the service desk at the Fixed Base Operator (FBO) and found myself smack dab in the middle of a planning session for the search team.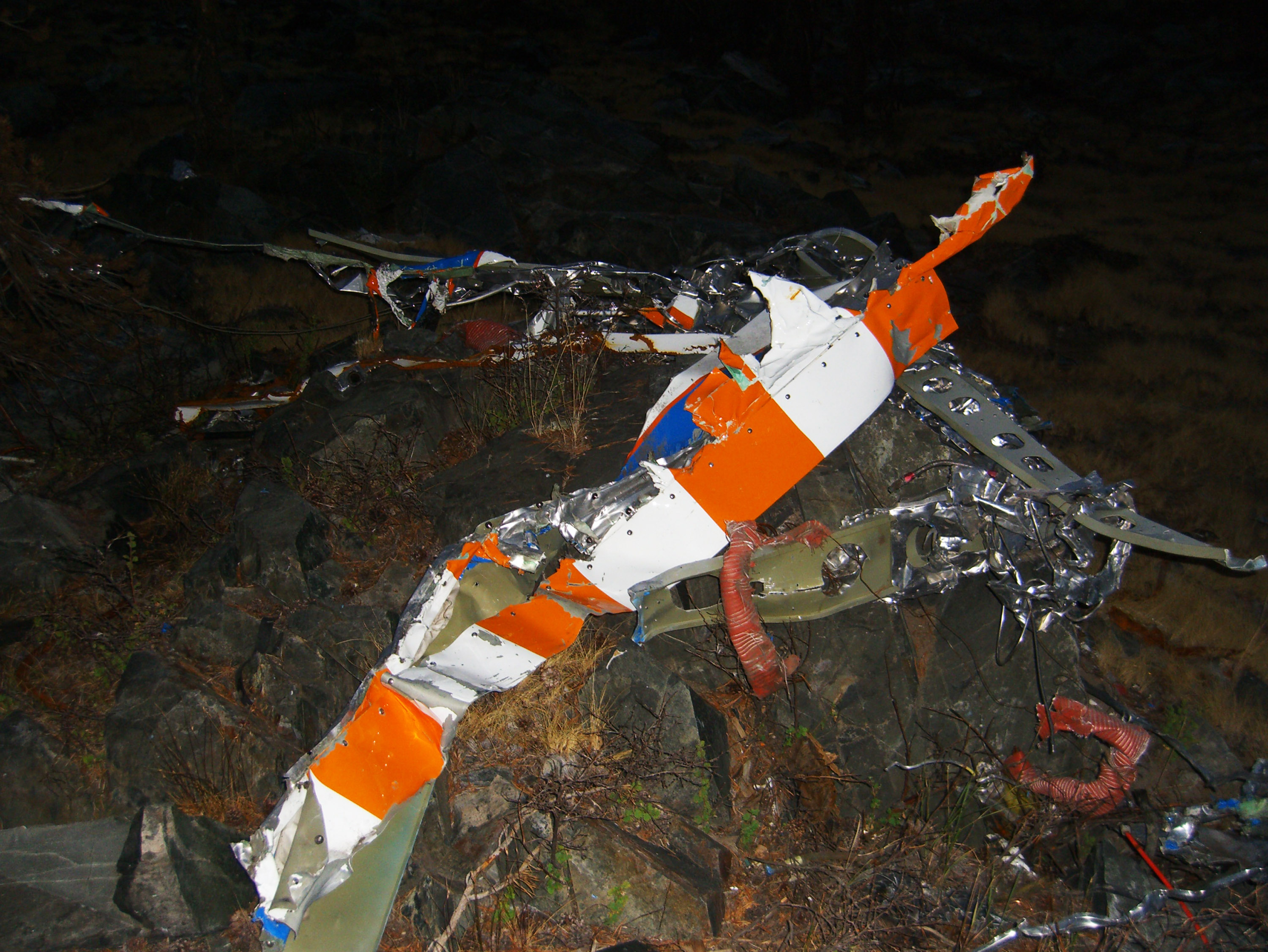 Wreckage of Steve Fossett's plane, found in the California mountains.
They wondered how I got in there (the rest of the media was cordoned off in the parking lot).
"I flew…and boy, are my arms tired," said I.
The room broke up, and next thing I knew I was talking with Cynthia Ryan of the Civil Air Patrol. I asked her if she would be willing to fly with me over the search area and within an hour or so we were airborne, with a shooter in the back seat flying low and slow over rugged mountains.
It was quickly evident how big and daunting that haystack is out there. When most people think about the desert, they think of the Sahara –- you know, an endless sandbox. The desert on the Nevada-California border is not nearly as blank a slate. The hills are rugged and covered with sagebrush - except near the occasional river, which supports thirstier flora.
On top of that, Nevada's mining heritage has left the ground littered with all kinds of detritus – old jalopies, mattresses, rail cars and the like. Their glints in the sunshine were constant, distracting red herrings. And in fact, the searchers discovered a few old plane wrecks that had been missing for many years.
You can see the piece I aired on September 7, 2007, here.
Since that time, the whispers and rumors have grown that Fossett might have made himself "disappear." I have looked into this a little bit and cannot find a plausible motive for him to bow out, get some surgery and retreat to Argentina. The fact that nature has taken its course over the last year –- there are apparently no human remains left at the crash site –- will likely keep the "grassy knoll" folks in business on this one. (If you see Elvis and Steve at a 7-Eleven, by all means send out a "tweet!")
Most of us had a hunch at the outset that Fossett flew into a box canyon and smacked a mountain at a high rate of speed, leaving little for searchers to spot from the air. They say you should always go with your first gut instinct on these things –- and so it goes in this case.
We are left with the sad irony that a man who took so many risks and survived so many close calls in perilous situations fell victim to an sightseeing tour in a docile plane close to its home on a holiday weekend. In his book, Fossett writes at length about his meticulous planning and careful attention to detail. He was very precise in calculating the risk –- and was really not a daredevil. But aviation is very unforgiving of complacency, and that airplane and that canyon were not impressed with Fossett's record of amazing accomplishments.
No one is bulletproof –- not even Steve Fossett.
–Miles O'Brien, CNN
Filed under: Aviation