After years of both scientific study and political wrangling, the National Oceanic and Atmospheric Administration (NOAA) has issued a regulation designed to protect North Atlantic right whales.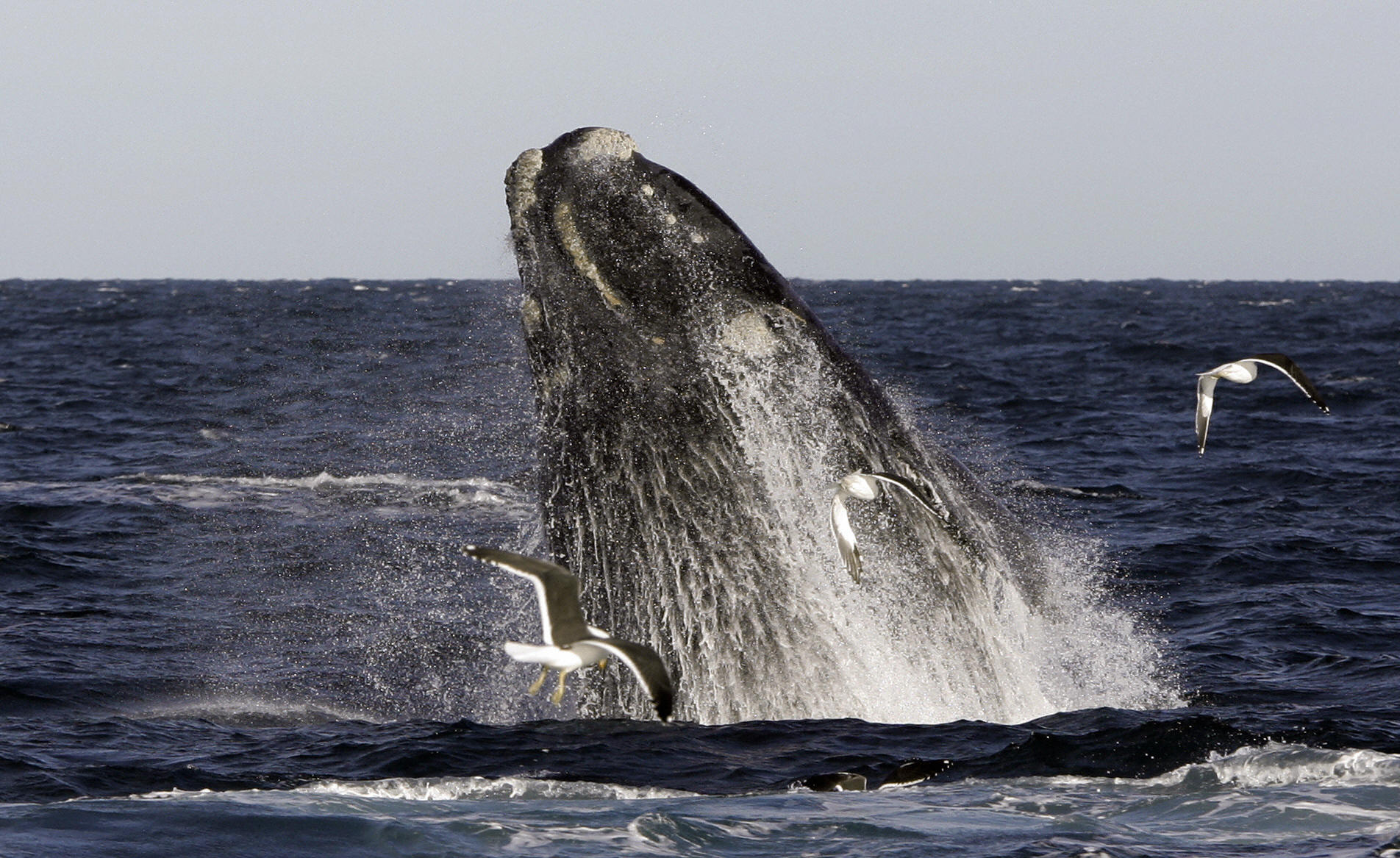 The long debated "Ship Strike Rule" requires large commercial ships (65-plus feet in length) to reduce their speeds to ten knots when traveling through right whale habitat. There are only 300-400 of these whales left in the world, making it among the most endangered marine species.
"The ship strike rule, based on science, is a major addition to NOAA's arsenal of protections for this endangered species," said Navy Vice Admiral Conrad C. Lautenbacher, Jr., NOAA administrator. (Lautenbacher has just announced his resignation from NOAA.)
Along the mid-Atlantic states, speed restrictions will extend 20 nautical miles near major ports. NOAA says 83 percent of right whale sightings are within 20 miles of land.
Right whales are very slow moving, and their migration routes take them across busy shipping lanes along the eastern seaboard of the United States.
The shipping restrictions only apply in certain months of the year, when the whales are likely to be present. The mammals spend summers around Cape Cod, Massachusetts and the Bay of Fundy in Canadian waters. They travel south off the coast of Georgia and Florida in the winter months, where females give birth.
Ship strikes and entanglement in fishing and lobster gear are currently the biggest threats to right whales.
The rule is expected to go into effect in early December. NOAA says the rule will be re-examined after five years so scientists can evaluate its effectiveness.
While conservation groups welcome the measure, they wish it had been even stronger.
"While we had hoped a 30-nautical-mile zone would be established around major ports, we are pleased by the U.S. government's decision today to establish this new whale ship strike regulation," said Jeffrey Flocken, Director of the International Fund for Animal Welfare's Washington office.
IFAW is urging the U.S. government to use on-the-water enforcement and to step up new technologies for right whale protection.
The ship strike rule spent more than a year stranded in the Office of Management and Budget and the Office of the Vice President, as objections from the shipping industry were considered.
–Marsha Walton, CNN Science and Technology producer
Filed under: Animals • environment • Politics