"The British Empire got its standard of living by consuming half the world's resources.  How many planets will it take for India to do the same?"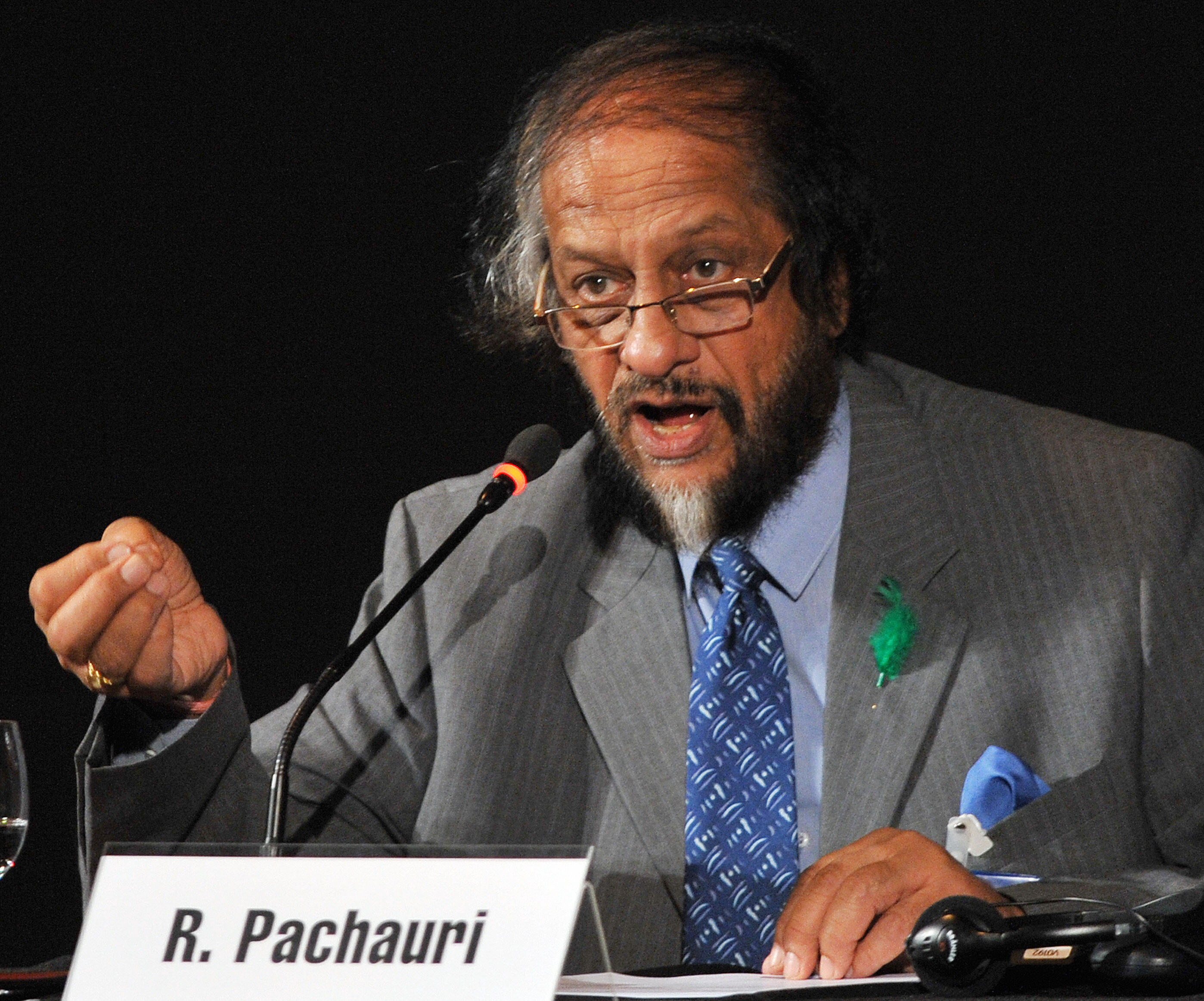 Nobel Laureate R.K. Pachauri
Thus did R.K. Pachauri, last year's Nobel Peace Prize co-Laureate, quote his most famous countryman, Gandhi.  And so did he underscore how the problem of Gandhi's time has gotten much, much bigger and more immediate.
Pachauri delivered the keynote address to the Society of Environmental Journalists'  Annual Conference in Roanoke, Virginia, last week.  WIth nearly all the world's governments, relevant science organizations, and a torrent of peer-reviewed research converging on a picture of climate change already taking hold, Pachauri delivered a mixed message of alarm and hope.
There's still time, he said, but not much.   The whirlwind of financial news - nearly all of it bad - in the past few weeks could mean a sharp turn away from the potential investments needed to alter our energy economy, he said.   Even a two-year stall in reversing greenhouse emissions could threaten our ability to pull the world out of a worsening greenhouse situation within the next decade - the critical time for action, he said.
Pachauri welcomed the U.S. presidential candidates' attention to climate.  John McCain was one of the first U.S. Senators, along with Joe Lieberman, to introduce legislation to cap greenhouse gas emissions (the legislation never passed, however).   McCain has called for a 60% cut in U.S. greenhouse emissions by mid-century; Barack Obama has set a target of 80% by 2050.
With a diplomatic phrase and a bit of a smirk, Pachauri insisted that he didn't "want to name countries" that had slowed progress in reaching global climate agreements, but it was clear to all in the room that he was fingering the U.S. and the Bush Administration.  He acknowledged that even if the Developed World made strides in reining in greenhouse emissions, the aspirations of China, India, and much of the Developing World could more than offset the gains as those countries increase their standard of living via a fossil fuel economy.
Pachauri also offered a glimpse of his day job as Director General of the Energy and Resources Institute in New Delhi.   It's a non-profit dedicated to bringing solar and other non-fossil forms of energy to some of the hundreds of millions of Indians desperate to improve their standard of living without impacting their - and our - climate further.
–Peter Dykstra    Executive Producer, CNN Science, Tech & Weather
Filed under: Uncategorized