The non-profit, non-partisan League of Conservation Voters has released its updated National Environmental Scorecard, which ranks each Senate and House member on key environmental votes. The LCV awarded presidential candidates John McCain and Barack Obama rock-bottom scores for skipping Senate votes for the campaign trail.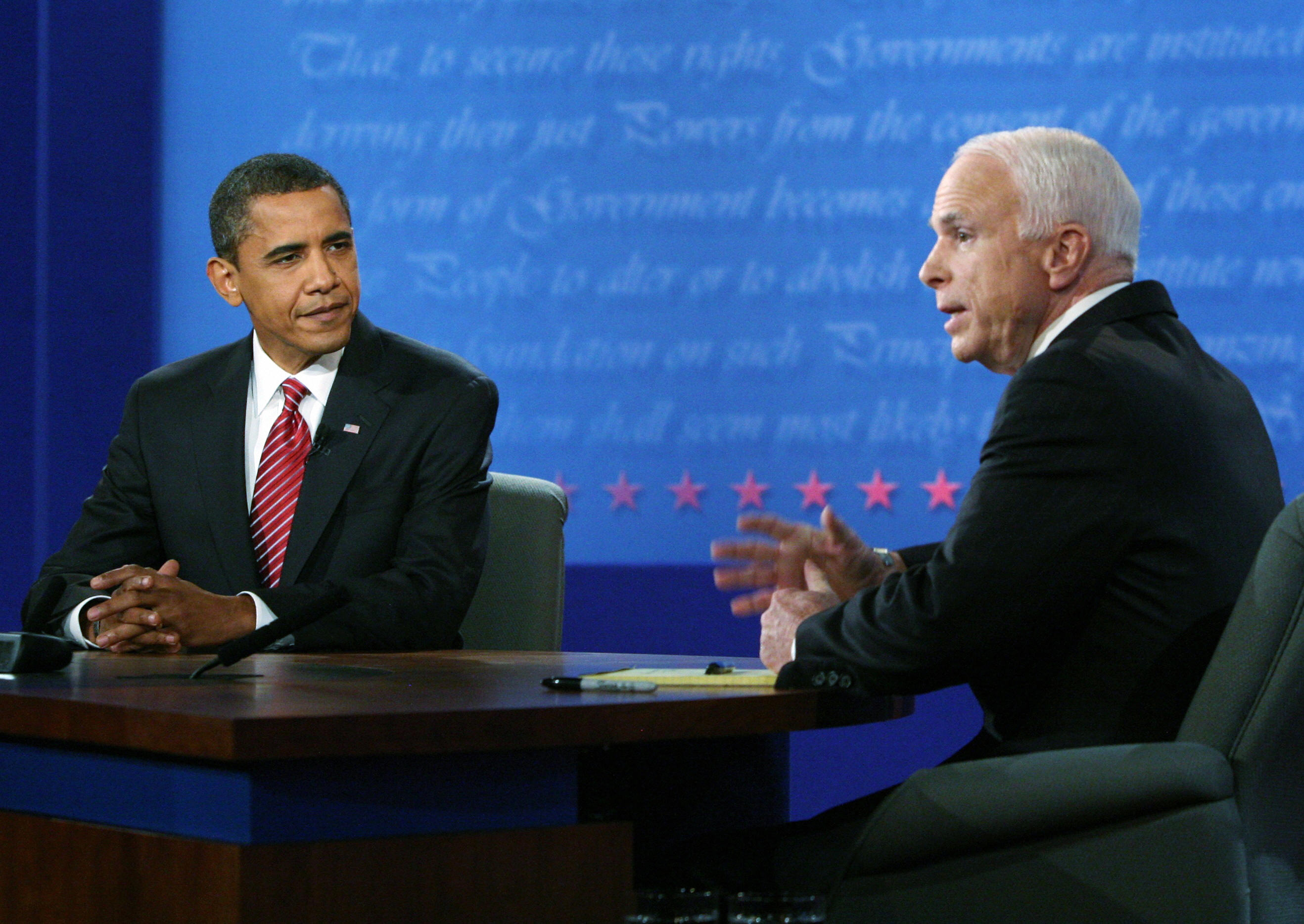 Both Barack Obama and John McCain missed a lot of Senate votes on environmental issues this year.
The LCV scored the Senate on 11 key votes in the current session covering global warming, energy policy, oil drilling, public lands, and hurricane insurance. But here's the catch: An "absent" vote counts as a "no" vote in LCV's scorekeeping. That gave John McCain, consistently among the highest-scoring GOP Senators on the 30-year-old LCV scorecard, a perfect zero.
Obama scarcely did better, siding with the environmentalists twice while missing the other nine votes for an 18% score. Running mate Joe Biden scored a 64% for the session by LCV's standards. Biden has an 81% LCV score for his Senate career. Both Obama (72% lifetime) and McCain (24% lifetime) saw their career averages plummet after a year on the campaign trail and away from the Senate.
This year, 27 Senators and 67 House members got a perfect 100% score from LCV; Two Senators and 70 Representatives received a perfect 0%.
Though the LCV maintains its non-partisan status – retired GOP Congressman Sherwood Boehlert is a Board member, and former Kansas Governor John Carlin is a former LCV Chair – the group's numbers consistently score Democrats higher on key environmental votes. Senate Democratic leaders Harry Reid and Dick Durbin both received 100% scores, while their Republican counterparts, Mitch McConnell and John Kyl, scored 9% and 18% respectively.
House Majority Leader Steny Hoyer and Democratic Whip James Clyburn both scored 92%; their GOP counterparts, John Boehner and Roy Blunt, both received a 0% from LCV. Nancy Pelosi received no rating, as the Speaker of the House traditionally does not vote.
The American Land Rights Association is a national property owners' group that produces a scorecard offering a near mirror-image opposite of the LCV scorecard. Last updated in February, the ALRA scorecard gave a 20% approval rating to Obama and his VP candidate, Joe Biden, and and 30% score to McCain.
ALRA's scorecard gauges votes on environmental and land-use issues, as well as other property-related votes like those on the inheritance tax. The group designates any Congressman or Senator with a score of 80% or better as a "Champion" of property rights; a 20% or lower score is a property rights "enemy" by ALRA's standard.
Thirty Senators and 103 House members, all Republicans, scored the "Champion" label. Six Senators and 208 House members were labeled "Enemies" by the property rights group – all Democrats save for GOP congressmen Wayne Gilchrest of Maryland and Chris Shays of Connecticut.
- Peter Dykstra, Executive Producer CNN Science, Technology & Weather
Filed under: environment