As the shuttle Endeavour pursues its expansion and re-supply mission to the International Space Station, the political world still turns nearly 200 miles below. Will a President Barack Obama and a fractured economy spell change for NASA and space exploration?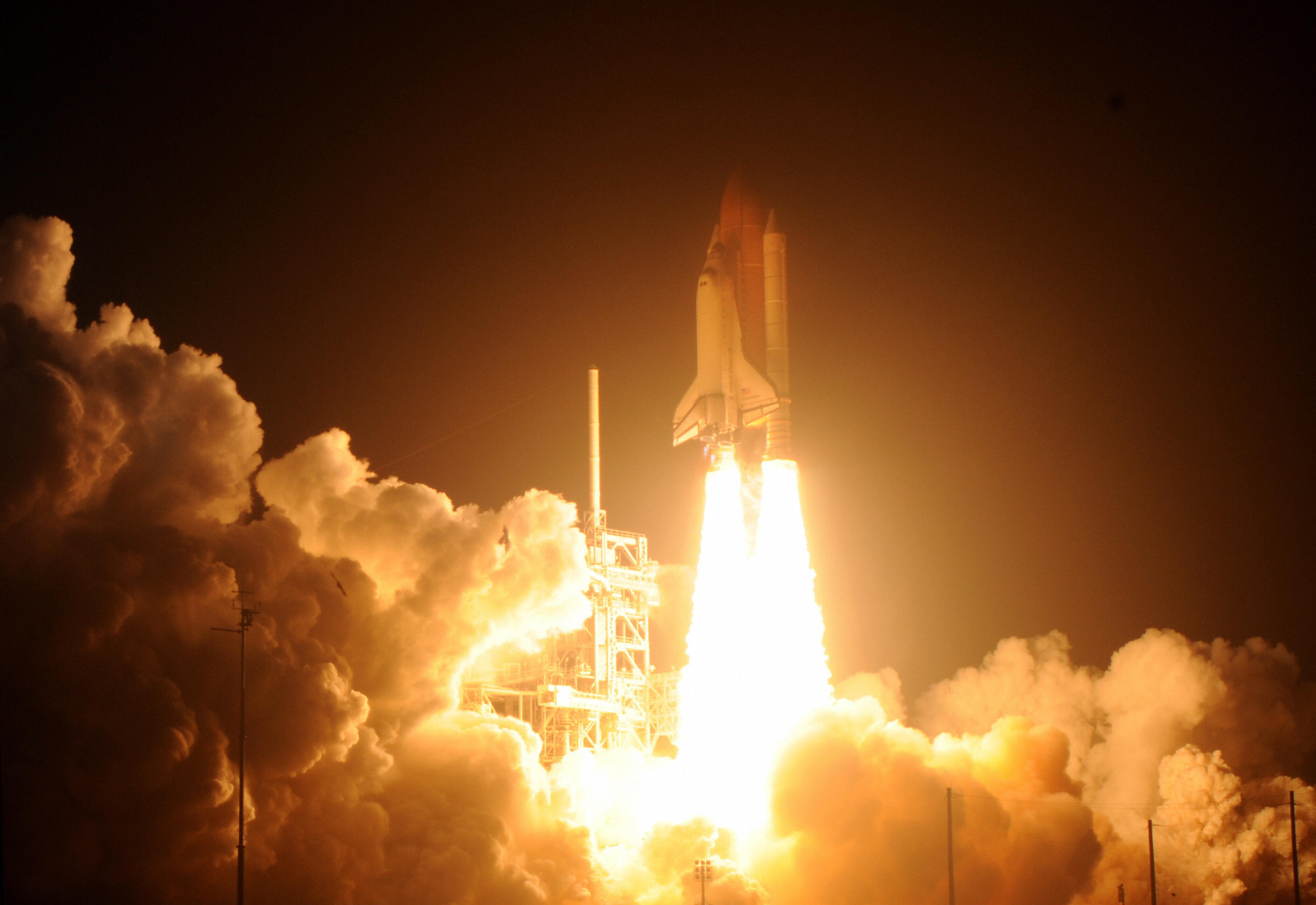 The space shuttle Endeavour blasts off successfully Friday night.
The agency's $17 billion annual budget - about a third of which goes to fund the shuttle and other space missions  - may be under scrutiny, along with everything else, in our new financial climate.
On the campaign trail this year, Obama said, "We cannot cede our leadership in space.  That's why I'm going to close the gap, ensure our space program doesn't suffer when the shuttle goes out of service."
But skeptics raise multiple questions, starting with the fact that the president-elect made that statement in the heat of a tight campaign and in NASA's Florida backyard. It wouldn't be the first time that a president abandoned a lofty promise to reach for the stars.  In his 2004 State of the Union speech, President Bush announced an ambitious effort for manned missions to the Moon and Mars.   But the money never came through, and it's rarely been mentioned since.
With the shuttle slated for retirement in 2010, how long will it take to get the replacement vehicle ready?  Many think the 2015 deadline for the Orion craft and its Ares rocket is too rosy.
Can we afford it?  NASA's budget is only about two-thirds of one percent of the Federal budget, but is it high enough on our national priority list?
And just what are we getting back for our dollars?  Is the science we're getting from the Shuttle and the ISS going to pay for itself?
Proponents say it would be shortsighted to ditch our science and exploration efforts because America can't afford to fall farther behind in tech and science literacy.
To be sure, NASA's had its triumphs and tribulations in recent years.  On the down side, there's been uncertainty over the shuttle, the Columbia disaster, a couple of failed Mars missions, the earth-bound controversy over political censorship of the agency's climate scientists and NASA's first successful launch into the tabloid world with last year's bizarre astronaut love-triangle story.  
NASA's victories, however, are unmistakable:  The Hubble Space Telescope has led what's now routinely called "The Golden Age of Astronomy;" the Mars Rovers' unexpected five years of service; and groundbreaking research in space, on land, and in the oceans.
So let's hear from you:  What should the Obama Administration do?  Has NASA earned our continued support?  Does the mission need to be corrected?  Or should we put the money elsewhere?
Watch CNN's Situation Room Monday at 5 p.m. ET for a report from Miles O'Brien on Obama and the future of space policy.
And you can read the Obama campaign's space policy here.
- Peter Dykstra, Executive Producer, CNN Science, Technology, and Weather