We are now in the fourth day of the battle in Gaza. As expected, social networking sites like Twitter.com and video-sharing sites like Youtube.com are buzzing.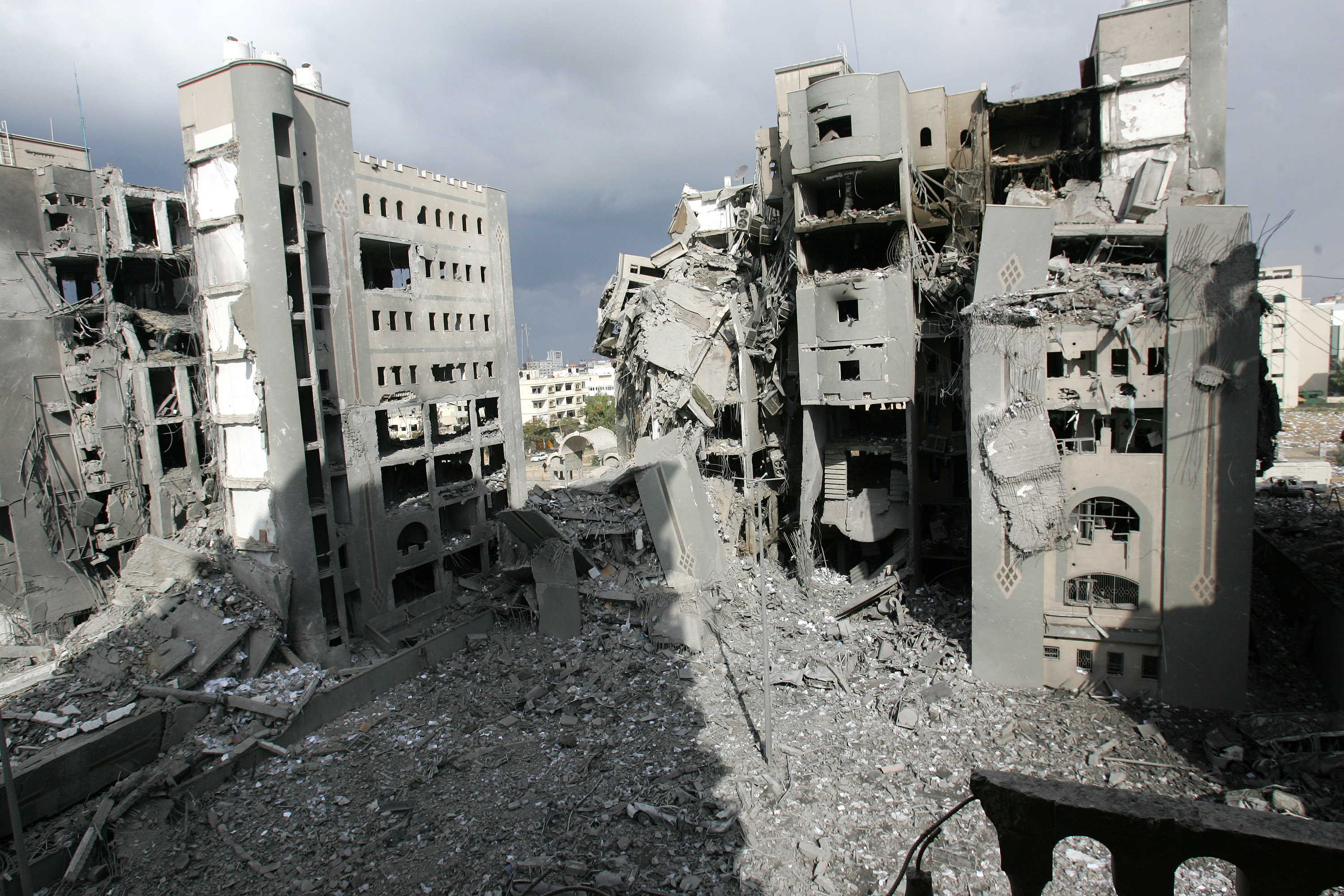 Bombed-out buildings in Gaza this week. Photo: Getty Images
Subscribers to Twitter's QassamCount are posting real-time reports of rocket attacks from Israel, as well as media reports and videos. Here's a sample:
QassamCount: Two Qassam rockets fired from north Gaza landed in an open areas within the Sha'ar Hanegev and Eshkol regional councils.
RT @dibau_naum_h: war stories: my train to work this morning was delayed due to rockets fired(..). rockets are expected to hit my town soon.
You can also go to search.twitter.com and enter #gaza for continuing debate and discussion on the Gaza situation.
As is always the case with open forums like Twitter, you'll find duplicate links to media reports, along with unsubstantiated rumors and inaccuracies.
The Israel Defense Force has even taken to Youtube.com to post videos of its offensive into Gaza. As of this writing, the IDF page had more than 800 subscribers and eight videos posted. Half of the videos show targets being destroyed, while others show things like Israelis loading up humanitarian supplies or the Israeli Air Force preparing for a nighttime operation.
What online resources are you using to keep up with the conflict in the Middle East? Post them here or at iReport.com.
- Stephen Walsh, CNN.com
Filed under: Internet