The holidays are over. Your credit cards are inching towards their limit. Layoffs are happening left and right. The weather is mostly gray.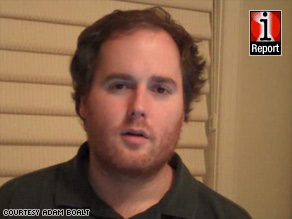 If all this has you down, you may want to consider checking out one iReporter's blog for a little winter inspiration.
Adam Boalt's blog kindactsblog.org is based on the idea of "paying it forward" and practicing random acts of kindness. You may have heard about people paying for a stranger's cup of coffee or gas, but there are so many other stories of kindness.
Boalt has found a way to connect all these random acts worldwide. In one posting, a kind soul bought a sleeping bag for the homeless man he passes every day.
Tell us how you practice random acts of kindness. Post your experiences and ideas here at iReport.com.
- Callie Carmichael, CNN.com
Filed under: Internet