It's apparently no longer enough for Google to map almost every corner of the Earth. Now the Internet's 800-pound gorilla is turning its attention to the universe.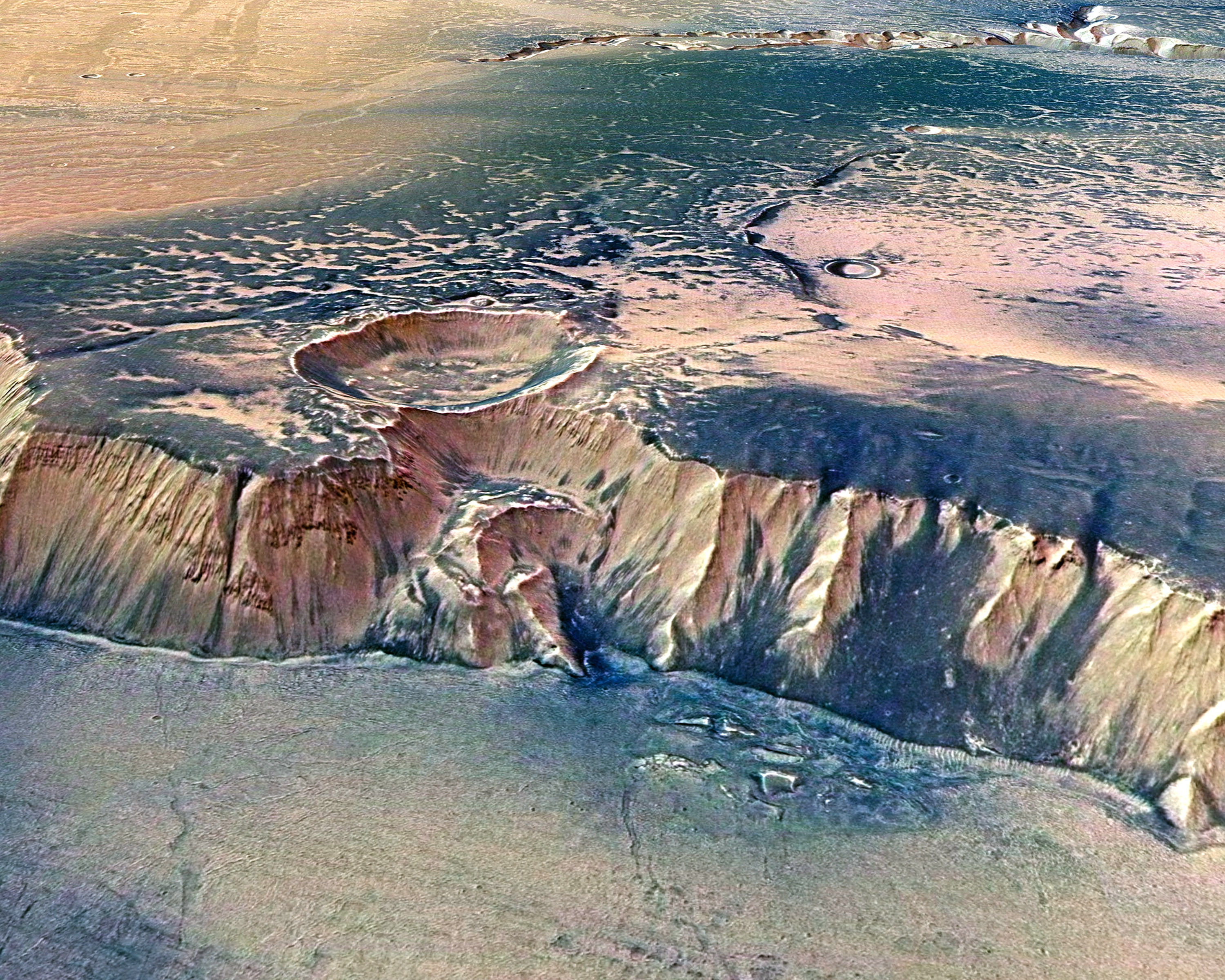 The Echus Chasma, one of the largest water source regions on Mars. Photo: Getty Images
NASA and Google announced Monday the release of a new Mars mode in Google Earth that brings to everyone's desktop a high-res, 3D view of the Red Planet.
According to a NASA news release, the mode enables users "to fly virtually through enormous canyons and scale huge mountains on Mars that are much larger than any found on Earth." Users can explore the planet through the eyes of Mars rovers and see satellite imagery from NASA's Mars Reconnaissance Orbiter and other probes.
Google's Mars mode also allows users to zoom in and out, as with Google Earth, and add their own 3D content to the Mars map to share with the world.
The announcement stems from a 2006 agreement between NASA and Google. It came in conjunction with Monday's unveiling of Google Earth 5.0, which allows users to explore Mars in the same way that previous versions of the software offered 3D images of our own planet.
Wow! Impressive. Google's Saturn mode is probably just around the corner.
–Brandon Griggs, CNN.com
Filed under: Google Earth • Mars