Chances are that most of you have never read the terms of service agreement on any Web site you visit. You probably haven't even noticed all the junk that sits in tiny print at the bottom of most sites.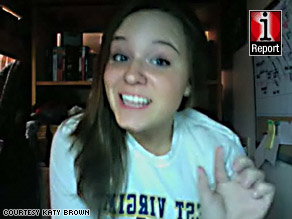 So why did Facebook's slight change in their Terms of Service policy cause such an uproar? Well, partly because those of us with a Facebook account tend to check and re-check our pages constantly, obsessively even. We live on Facebook.
But as far as privacy goes, unless you're planning on becoming a politician or other public figure in the near future, would it really matter if Facebook kept a permanent copy of your information after your account is deleted?
We asked our iReporters to weigh in on the issue:
iReporter Katy Brown has a simple solution. Don't post something if you think you might regret it later.
But some argue that it's trickier than that.
iReporter Chris Morrow posted some views expressed by the 'People Against the new Terms of Service (TOS) community" on Facebook. One person writes, "Let's say that 10 years down the road, I become famous. Let's also say that, despite Mark Zuckerberg's well-intentioned promise [not to use members' information], a large multinational corporation buys out Facebook. Per these new TOS, my likeness, photographs, etc., could then be used, for all eternity, to hock Sony products in any way they want."
Morrow's report raises a valid question, but how many of the 175 million active Facebook users will actually become famous?
That's not the point, according to iReporter Katy Brown, who mentions the Patriot Act in her post. It's about the right to privacy, not whether you'll become famous or have your image used for profit later on down the road, she says.
Even though Facebook has since reverted to its original TOS agreement, the episode still has many of us thinking twice about how much we reveal about ourselves on the Web.
What about those artists and writers who rely on social-networking sites to get their work out there? Is there some sort of assurance for them that their work won't get swiped?
Tell us what you think at iReport.com.
- Callie Carmichael, CNN.com
Filed under: Internet • social-networking sites