Think back to the last time someone handed you a floppy disk that had valuable files on it.  It's probably been a few years.  Most people no longer even have a floppy drive with which to access the disk. This is where problems start to arise for some people and businesses.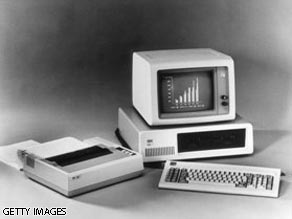 Will today's technology become obsolete as quickly as this floppy drive computer?
For years, individuals and companies have stored important data on floppy disks and magnetic tapes that have either decayed in quality or are no longer accessible due to lack of available hardware to run them. Up to 20 percent of the information recorded by NASA for the 1976 Viking mission was lost because it was on magnetic tape.
Thousands of years ago people were writing on stone tablets.  Over time stone tablets turned into writing on paper and then all of a sudden we were recording onto magnetic tape, floppy disks, flash memory and most recently, Blu-Ray DVDs. Recording formats are changing so quickly nowadays that people need to be thinking about whether their files are going to be accessible in a few years in their current format. 
Preserving digital material isn't as easy as filing away a few papers.  You must make sure the file format you store them on will make them easily accessible in the years to come. 
Take, for example, JVC's Everio line of hard-drive camcorders.  Instead of recording in a standard format such as .avi or .mpeg, they record in .tod.  Only a few programs can even read that file format because it is so obscure.  So you have to go through a lengthy conversion process where there is a potential for a loss of image and audio quality.  Who knows - maybe in 10 years .tod files will not be supported by any program, and those videos will be lost.
Technology has helped us preserve history at a greater rate than in years past but it requires us to be more proactive while doing it.
So here's the question: Should there be more of a standard format for preserving digital files, and should there be better support for future use of those varied formats? 
- Christopher Piatt, CNN Media Coordinator
Filed under: computers