February 13, 2009
Posted: 10:57 AM ET
Anyone who's spent much time on Facebook knows somebody who pads their roster of online "friends" with dozens, if not hundreds, of people they don't really know. It's human nature, I guess - we all want to appear more popular than we really are.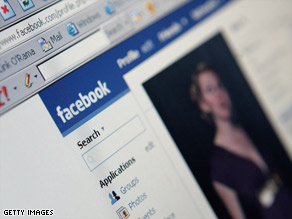 Collecting "friends" on Facebook can have its limits.
But did you know there's apparently a limit to how rapidly you can add friends on Facebook?
Chicago Tribune columnist Eric Zorn recently began contacting random strangers on the popular social-networking site as part of an experiment to see how quickly he could acquire 1,000 new Facebook friends.
After Zorn had sent 180 friend requests in less than an hour, an automated note from Facebook popped up on his screen warning him to stop or he'd be kicked off the site. So he did. Then he wrote a column about it.
I'm all for exposing egregious "friend padders" as the transparently insecure showoffs they probably are. And Facebook is supposed to be an online gathering place, not a popularity contest. (For the record, I currently have 196 Facebook friends, most of them casual acquaintances and a dozen or so people I barely know.)
Facebook says it sets "friend-gathering" rate limits to protect users from spam. But cracking down on how fast someone can add friends seems misguided and hypocritical. After all, doesn't the site encourage friend-gathering by suggesting other Facebook users that you or your friends might know?
And what if someone with loads of actual, genuine friends joins Facebook and immediately starts contacting them - shouldn't they be allowed to go from zero to 200 friends in a matter of hours if they want to?
What do you think?
- Brandon Griggs, CNN.com
Filed under: Internet
February 12, 2009
Posted: 05:06 PM ET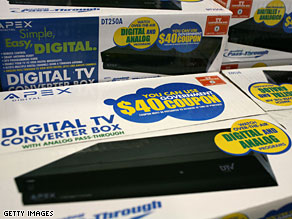 The date for the switchover was February 17th, then was pushed back to June, but some stations will still be switching early.
Since we last chatted about the DTV switchover
there's been some new developments –- the biggest of which being its postponement to June. Then nearly 500 stations told the FCC they want to go ahead and change to digital signals on the original February 17 switchover date. And now the FCC has rejected a quarter of those requests.
According to the latest TV Week article, the FCC is concerned with markets where all the major network affiliates wanted to switch early, leaving those unprepared for the change without news or emergency alerts.
So if you weren't confused about the deadline before, there's even more to muddy the waters now.
Your comments on my previous DTV post were very informative - especially the issue of digital signals not reaching as far as their analog counterparts - and I'm sure I'll get even more new perspective on this issue from what you have to say today.
Posted by: Cody McCloy
Filed under: Politics • television
February 10, 2009
Posted: 12:46 PM ET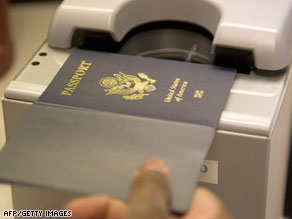 U.S. passports issued since August 2007 contain an RFID chip.
So last week I saw this post on Gizmodo about this dude who rigged up an RFID reader and an antenna and drove around looking to clone the chip in people's passports.
The scary part? It worked, and quite easily.
Using radio waves, a RFID reader collects electronic data encoded in tags attached to products or people, such as the chips that marathon runners wear to record their race times.
Of course, what a thief could actually do with other people's passport information will be open for debate.
But it still begs the question: Why do I need this chip in my passport? Supposedly it's to help make the process of checking for terrorists quicker. But if the number is so easily cloned, doesn't that defeat the purpose?
You can read the State Departments FAQ on the RFID-equipped passports here.
Can't wait to hear what you guys think about this.
Posted by: Cody McCloy
Filed under: RFID • technology
February 2, 2009
Posted: 06:34 PM ET
It's apparently no longer enough for Google to map almost every corner of the Earth. Now the Internet's 800-pound gorilla is turning its attention to the universe.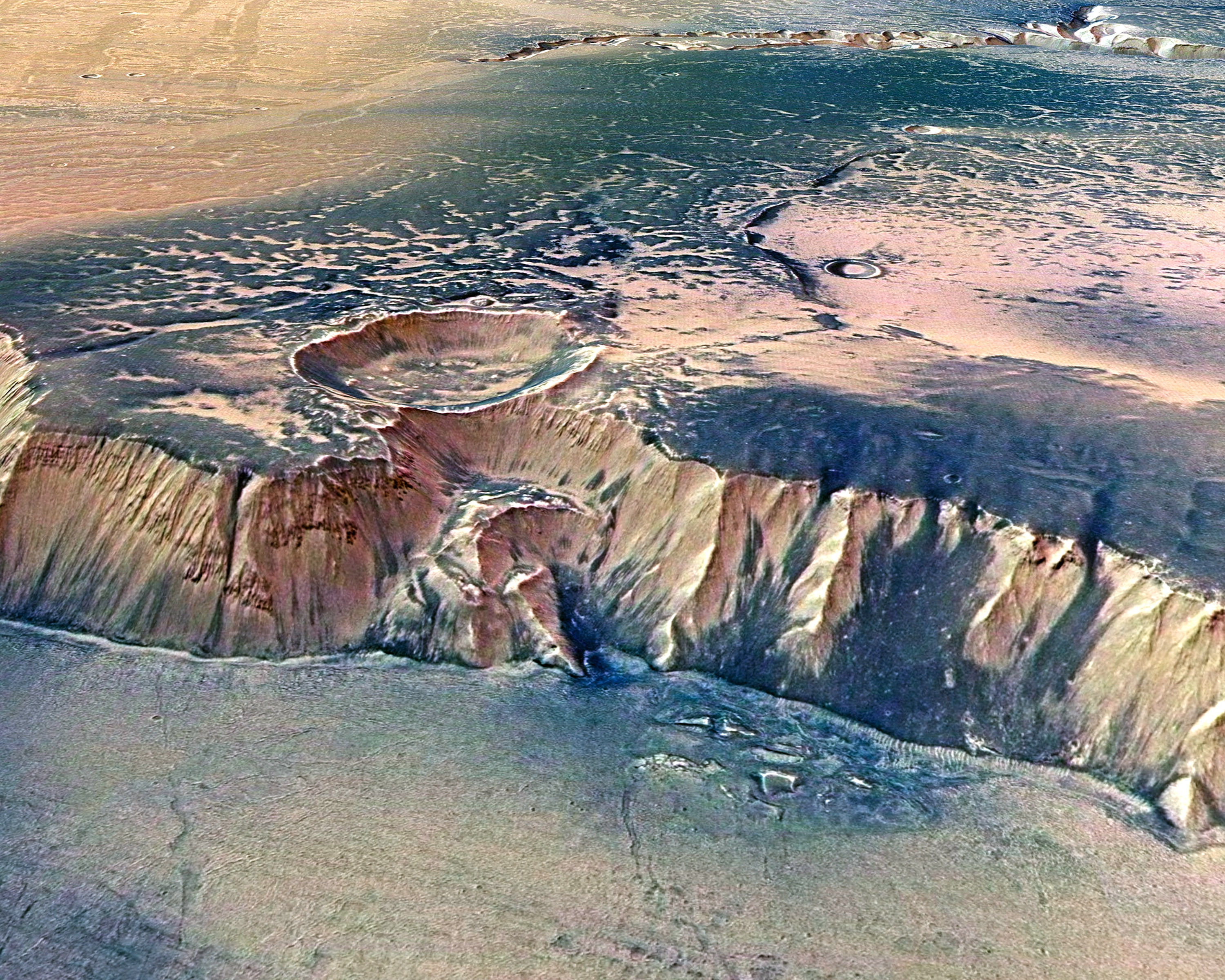 The Echus Chasma, one of the largest water source regions on Mars. Photo: Getty Images
NASA and Google announced Monday the release of a new Mars mode in Google Earth that brings to everyone's desktop a high-res, 3D view of the Red Planet.
According to a NASA news release, the mode enables users "to fly virtually through enormous canyons and scale huge mountains on Mars that are much larger than any found on Earth." Users can explore the planet through the eyes of Mars rovers and see satellite imagery from NASA's Mars Reconnaissance Orbiter and other probes.
Google's Mars mode also allows users to zoom in and out, as with Google Earth, and add their own 3D content to the Mars map to share with the world.
The announcement stems from a 2006 agreement between NASA and Google. It came in conjunction with Monday's unveiling of Google Earth 5.0, which allows users to explore Mars in the same way that previous versions of the software offered 3D images of our own planet.
Wow! Impressive. Google's Saturn mode is probably just around the corner.
–Brandon Griggs, CNN.com
Filed under: Google Earth • Mars