You've heard of Earth Day. Now get ready for Earth Hour.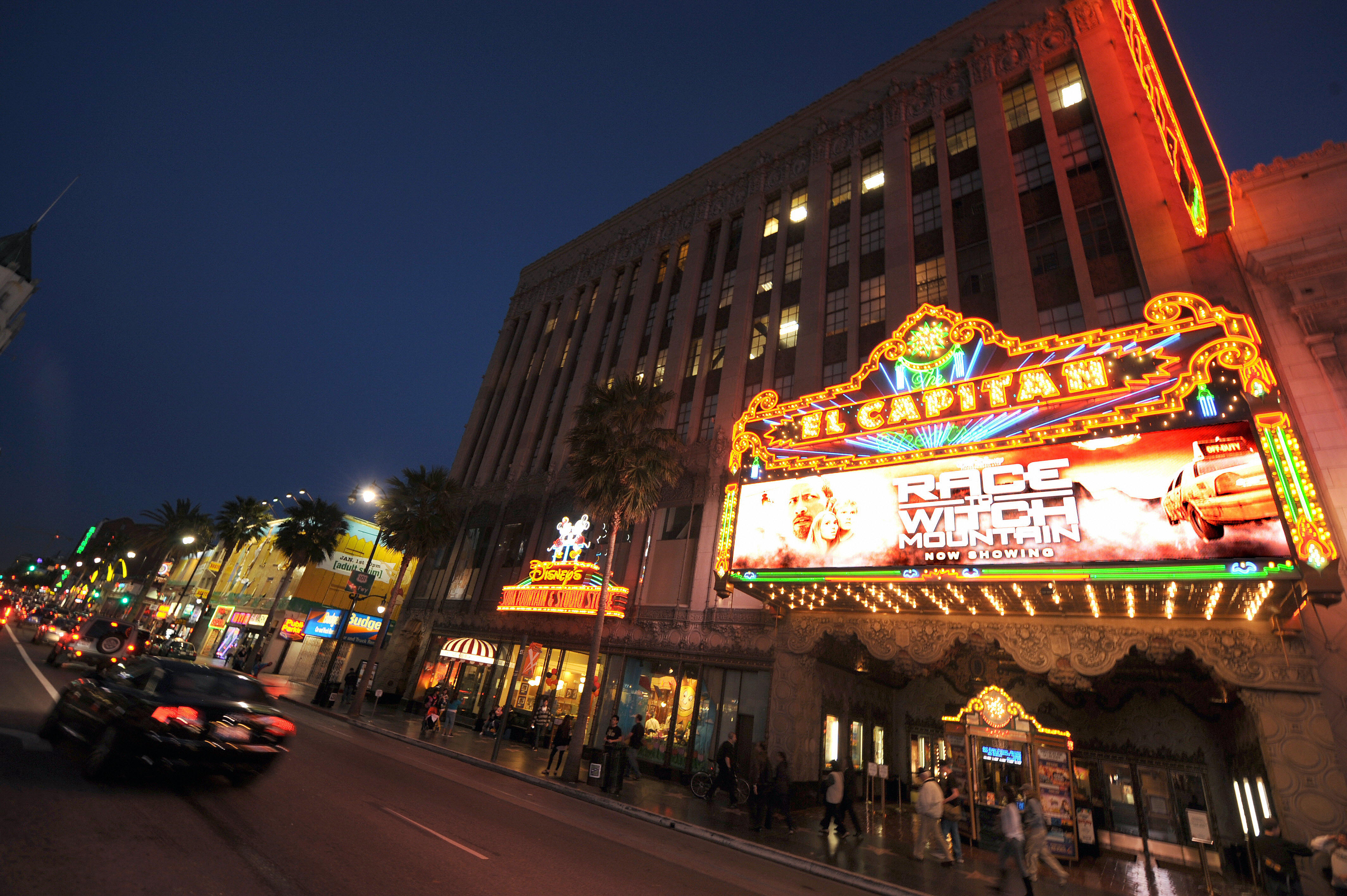 The El Capitan theatre in Hollywood is one of many famous structures planning to switch off its lights during Earth Hour. Photo: Getty Images
A global initiative organized by the World Wildlife Fund, Earth Hour is asking people and institutions around the world to turn off their lights for one hour Saturday night - 8:30 to 9:30 p.m. in whatever time zone you're in - to conserve energy and make a statement of concern about climate change.
Earth Hour began in Sydney, Australia, in 2007, when 2.2 million homes and businesses switched off their lights for 60 minutes. Last year 50 million people turned off their lights, according to the project's Web site, www.earthhour.org. Such global landmarks as the Golden Gate Bridge in San Francisco, Rome's Colosseum, the Sydney Opera House and the Coca Cola billboard in New York's Times Square all stood in darkness. (No word on Las Vegas, though.)
This time, organizers hope that 1 billion people worldwide - almost one-sixth of the Earth's population - will switch off their lights. More than 2,400 cities and towns in 82 countries - plus such floodlit icons as Paris's Eiffel Tower, Egypt's Great Pyramids and New York's Empire State Building - are already on board, according to the Earth Hour site.
(The site doesn't say anything about whether participants should stop using all electricity during Earth Hour, so if you stay home and watch TV in the dark you might be OK.)
As with any public venture these days, Earth Hour leaders are using the Web to rally folks to their cause. An Earth Hour group on Facebook has more than 628,000 members, an Earth Hour video has been watched more than 57,000 times on YouTube and Earth Hour was the top-searched topic Friday afternoon on Twitter.
Tweets ranged from statements of support to such comments as "[I] will be cranking out as many jigawatts as possible during Earth Hour. I even plan to run both cars in the garage."
One man's Facebook post, titled "Why Earth Hour is stupid," argued that the initiative will simply waste energy unless power plants lower their production during this time. People could conserve electricity more efficiently by unplugging unused household appliances, he wrote.
So what, if any, are your plans for Earth Hour? And why?
Posted by: Brandon Griggs, CNN.com Tech section producer, CNN.com
Filed under: climate change • Energy