Here are some tech stories CNN.com is watching today: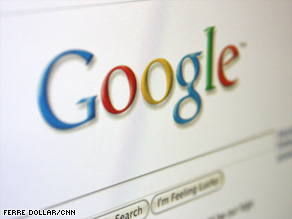 1. Twitter has been in the news mostly because of its breakneck growth and celebrity groupies, but the storyline of the micro-blogging site took an interesting turn today as USC researchers said Twitter may be too fast for the brain. A constant stream of facts won't let the brain's "moral compass" evaluate situations, leading some to worry about the development of the Twitter generation.
2. Also in the Twitter news thread, a flap between gay and lesbian writers and Amazon.com has some resolution, although it's still getting buzz today online. As CNN reports, several prominent authors complained their gay-themed works were dropped from Amazon's online search because they were unfairly labeled as "adult" content. Amazon told the New York Times the search problem was the result of "an embarrassing and ham-fisted cataloging error."
3. Ars Technica, a technology news site, reports a conflict is developing as states try to take health records out of manila file folders and store them electronically. Some worry privacy - which is strictly regulated - could be compromised.
4. I thought some of you might have fun with 12seconds, a site where users post video clips that must be shorter than - you guessed it - 12 seconds. It's kind of like Twitter for video, but the site has a much more zen feel, at least so far. I'm glad my morning drive didn't look like this.
5. Speaking of work, watch out to make sure your boss isn't wearing a necktie with a built-in video camera. According to Engadget, Thanko has created a necktie with a camera that can record 4 hours of low-resolution video and has an on-off remote.
6. Lastly, Google continues its expansion of Google Earth mapping with a new feature that allows users to swim down into the Great Lakes, TechCrunch reports. For those who don't want to swim alone (and - safety first! - that should be all of you), the National Oceanic and Atmospheric Administration teamed up with Google to create a guided tour of the lakes, which, for point of trivia, hold about 20 percent of the world's freshwater.
Check back tomorrow for more on the latest tech buzz.
Posted by: John D. Sutter -- CNN.com writer/producer
Filed under: technology • Twitter