Facebook may have started in the U.S., but its fastest growth is now overseas in places like Europe, where it's spreading like crazy.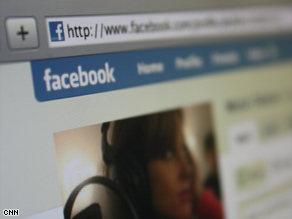 According to new data from comScore, Inc., which measures Internet use, Facebook now accounts for more than 4 percent of all minutes spent online in Europe - up from 1.1 percent a year ago.
As of February the social-networking site had almost 100 million users in Europe - a 314-percent increase over February 2008. In Italy alone, Facebook grew by more than 2,700 percent over the past year, suggesting that some Italians may be giving up face-to-face socializing over espressos for networking online instead.
In other news: Back on the other side of the pond, Americans conducted 14.3 billion online searches in March, a 9-percent gain over February, according to new data released Wednesday by comScore.
As usual, Google sites led the way 63.7 percent of the searches conducted in the U.S., followed by Yahoo! sites (20.5 percent), Microsoft sites (8.3 percent), Ask Network (3.8 percent) and AOL (3.7 percent).
Google search sites gained almost half a percentage point since February, while all the others dipped slightly except Microsoft, which gained 0.1 percent.
Posted by: Brandon Griggs, CNN.com Tech section producer
Filed under: Internet