There have been several reports of privacy scams on Facebook, and "Facebook ghosts" have surfaced as a new iteration of the trend.
Earlier this month, Yahoo! Sports created a ton of buzz when it reported one NFL team allegedly uses fake Facebook profiles to tempt recruits into unknowingly handing over their personal information.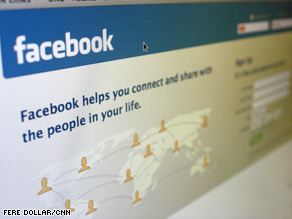 One popular Facebook "ghost" was a blond female temptress, the site reports.
The team allegedly would use these fake profiles to get friend-level access to recruits' information on the site. The thinking there is that if a team official spots a player in Facebook photos smoking dope or partying hard, the team might avoid a bad draft pick and a potential public relations problem.
The fake profiles are called "ghosts" because they disappear soon after they surface.
I wonder if this technique exists in other spheres of recruiting? At law firms? At banks? In other sports?
There's no hard evidence the NFL ghost-profile incident is part of a trend, said Justin Smith, editor of the blog Inside Facebook, which tracks the social networking site.
More often, people leak information from their Facebook pages accidentally by posting messages their bosses or colleagues can see.
It would be difficult for Facebook to prevent scams similar to the one allegedly used by NFL teams without requiring users to input personal information when setting up an account, Smith said. That's something that's unlikely to happen, he said, because social network users would move elsewhere.
The best trick, perhaps, is to be leery of strangers who want to be your friend on the site. Here are some other tips for protecting your profile:
From Facebook
From AllFacebook
From Tamar
Do you know of examples of Facebook "ghost" profiles appearing in an effort to access your private information? Is this a concern, and if so, what should be done? Your thoughts could turn into a future CNN.com story.
Posted by: John D. Sutter -- CNN.com writer/producer
Filed under: Facebook