Nature lovers are known for stopping to take way too many pictures. I once got got completely lost in a rain forest, for example, when my group crossed a river while I was snapping pics of flowers.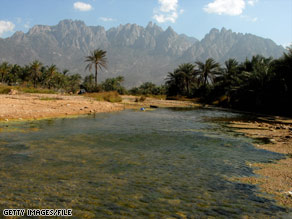 But, if technology has anything to do with it, such trigger-happy photography could result in a boon of scientific information that will help researchers study climate change and biodiversity loss.
Scientists and computer gurus at the Smithsonian, the University and Maryland and Columbia University are developing an iPhone app that would automatically identify plant species from photos of leaves. The app then would shoot that data up to the Internet, where scientists could access it and use it for research.
If it works and catches on, researchers soon could have a robust, global database of plant information. Perhaps that sounds likes a yawner, but think about how much that would help us understand what's happening to the natural world, which is undergoing substantial change. (E.O. Wilson has said we're headed into the "age of loneliness" because so many species are going to die off.)
The app also would encourage everyone to learn more about the natural world, the researchers say.
"The first thing you need to know about any spec is what is its name," said John Kress, a botanist with the Smithsonian. "Once you know its name, it opens up a whole world of information about that organism."
Kress and others plan to start the app with plants from Central Park, and then the northeast U.S. Eventually, as cell phone technology continues to spread, he hopes the technology will spread to the tropics, where the biology is diverse, but where relatively little is known about plant life.
Check out CNN.com/tech today for more on citizen science efforts around the world.
Posted by: John D. Sutter -- CNN.com writer/producer
Filed under: citizen science • environment • iPhone • Scientists • technology