Apple is no stranger to criticism over its iPhone App Store approval process. Developers must subject their programs to policies that are vague and often inconsistently enforced before gaining access to the iPhone App Store.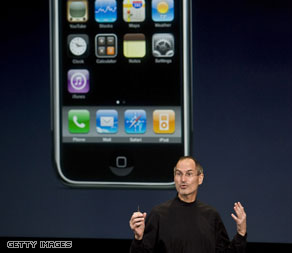 While opinions about which programs are appropriate may vary, Apple has the final say in what you can install on your phone (unless you jailbreak your phone, but that tactic can void your warranty).
However, Wired illustrates one method developers are using to sneak contraband code past the Apple censors and on to iPhones everywhere:
Despite Apple's reputation for being a notorious gatekeeper with its iPhone App Store, there's a way to sneak in content such as porn, profanity or potentially malicious code, with no hacking required: Easter eggs.
A virtual Easter egg is content that is hidden by the developer within a program. Easter eggs often take the form of secret messages or jokes, but they can also alter the way a program behaves.
Wired spotlights one developer's struggle to gain app approval:
Apple initially rejected Jelle Prins' iPhone app Lyrics, which displays lyrics for the songs in your music library, including the profanity contained in some song lyrics. Apple cited that fact as the reason for turning Prins down. So Prins installed a profanity filter and Lyrics got approved.

But he also secretly planted an Easter egg (programmer parlance for a secret feature) into the app for users to unlock the dirty words if they so pleased. All users have to do to unlock the filth is go to the About page, swipe downward three times and select the option to turn off the filter.
Since Apple seemingly doesn't have the manpower to test every application that is submitted for approval, Easter Eggs have a pretty good chance of slipping past the censors.
What do you think? Should more developers take advantage of Easter Eggs to add functionality to iPhone Apps, or is Apple's iron curtain a necessary nuisance that should be respected?

Posted by: Wes Finley-Price -- CNN.com Webmaster
Filed under: Apple • consumer tech • iPhone