If you're in the tech world, you're probably on the move. Here are a few sites and apps to keep you going at top speed - or to help you conserve energy, depending on  your mood.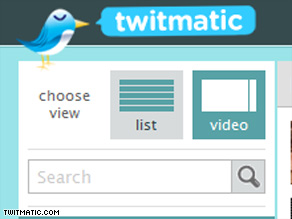 Waze: You've gotta love it anytime masses of people come together to make something cool. That seems to be what's happening with Waze, a phone application that takes traffic and road-condition info from its users and makes traffic maps that update in real-time. That could help you trim down your commute.
VentureBeat writes that Waze could be the Wikipedia of maps; but, like the user-edited encyclopedia, the program needs lots of input to work well:
The company also uses the data to build the maps themselves, which can be edited by users, becoming a Wikipedia of maps. The more data a user provides, and the more reliable they turn out to be, the more power they have in editing.

Of course, there are drawbacks: First and foremost, you need a decent user base for the data to be meaningful. Also, if those users are constantly turning Waze off to use other applications, that also stops the flow of data.
Put a spark in your step: PopularScience has a recent post on how you can charge batteries to power your iPod (or, er, Walkman?) while you walk. It seems a little tricky, but they won me over with some comedy and cool illustrations:
You're halfway through listening to "Layla" when it happens: Your MP3 player's battery dies. Normally you'd have to wait until you were at your computer to finish rocking out, but there is an easy and eco-friendly way to do it on the go.
Finally, few things on the Web move faster than Twitter, so here are a couple of new posts that will help you make more sense of the real-time micro-blogging site: Wired's GeekDad has a post of 100 fellow geeks you should follow on Twitter. And check out Twitmatic, which Wired says helps turn Twitter into a television station.
Posted by: John D. Sutter -- CNN.com writer/producer
Filed under: Internet