The buzz online this morning is about a Cambridge University project that found photos posted to some social networks, blog and photo-sharing sites stick around after they're deleted by users.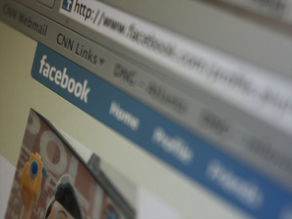 Researchers tested several photo-sharing sites to see if photos still existed on the Internet 30 days after they were supposedly deleted by users. Seven of the 16 sites, including Facebook, failed the test. From a researcher's blog post:
Facebook alone hosts over 40 billion photos, over 200 per user, and receives over 25 million new photos each day. Hosting such a huge number of photos is an interesting engineering challenge. The dominant paradigm which has emerged is to host the main website from one server which handles user log-in and navigation, and host the images on separate special-purpose photo servers, usually on an external content-delivery network.
Sound confusing? Basically that means Facebook and other sites store photos in one place and their main Web page in another place. That makes it difficult to know where your photos actually live. And it apparently means there can be some major lag time between when you delete a photo and when it actually goes away.
The BBC says the problem comes from "shaky" business models for social networks:
What the Cambridge experiment has shown is that networks like Facebook and MySpace have decided that they just can't afford to give users as much privacy as they might like. And that means that entrusting your photos to the cloud can mean relinquishing control of the way you appear online.
A Facebook spokesman reportedly denies the study's findings: "When a user deletes a photograph from Facebook it is removed from our servers immediately."
The BBC repeats a familiar mantra: don't put anything up that you wouldn't want the world to see:

you're bonkers to put anything online that you don't want a future employer, partner or aged relative to see – because, if the experiment is to be believed, that embarrasing shot of you in fancy dress at a stag night will remain online even after you've deleted it.
Check out the list of which sites passed and failed the test, and also follow the conversation on Twitter. It's happening under a search for "Are you sure those."
Posted by: John D. Sutter -- CNN.com writer/producer
Filed under: Facebook • Flickr • social-networking sites