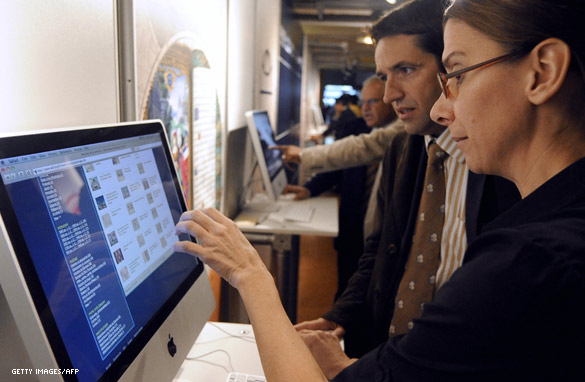 The tech community, always moving toward the newest thing, has come up with a fresh term for the world to chew on: Web 3.0.
The idea, which vaguely refers to a third era of Internet technology, is nascent enough that many discussions about it seem to center on its definition.
Nova Spivack, Twine's founder, said in an interview last week that Web 3.0 is more chronological and simple than some would make it out to be. It just means we're in the third decade of the Internet, which technically began in March, he said.
"We're in Web 3.0 now. It happened," he said.
TechCrunch's MG Siegler said in another interview that Web 3.0 isn't worth defining yet because the next phase of the Internet won't come until the economic recession lifts and investors start pushing cash back into tech companies.
We will need a term to define that new era, but it likely won't be "Web 3.0," he said.
A little background may help set the stage for the term. Web 2.0 generally referrs to the period between 2005 and 2008, when the Internet got much more social. MySpace, Facebook and YouTube blossomed, and the Internet became more conversational than before. Web 1.0 - you guessed it - came before Web 2.0. In those days, Web sites were less interactive. Some say Web 1.0 ended with the California dot-com market crash in 2001.
Perhaps more useful than discussing the merits of Web 3.0 as a term would be to list some of the up-and-coming trends in technology online. Here are a few that seem to be getting the buzz lately. Some of these ideas may factor into the next phase of the Internet, whatever we decide to call it:
What are you all noticing? Chime in with a comment to this post and I'll do my best to respond.
Posted by: John D. Sutter -- CNN.com writer/producer
Filed under: Google • Internet