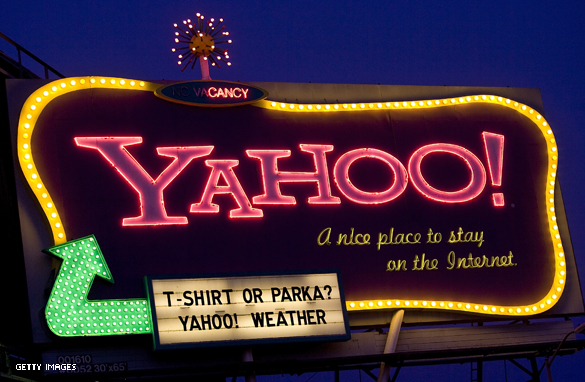 Much of the content you see online is paid for by advertisers.
But, as advertisers cut back, the very idea of how to advertise on the Internet is changing. And some Web sites are ditching the idea that ads alone can pay to keep free content rolling across cyberspace and onto your phone or computer screen.
This comes as hot tech companies like Twitter and Facebook are struggling to make money. At a recent conference in San Diego, Twitter co-founders Biz Stone and Evan Williams reportedly responded to questions about their business model by saying they're unsure if the micro-blogging site will be able to turn a profit. So far, ads haven't been part of the site's strategy, although there's speculation that could change.
Some online news sites are seeking funding from non-profits to pay their bills. Other sites want to make money by selling virtual goods (think of the $1 gifts you can give friends on Facebook), charging minimal subscription fees or making users pay for services.
In a recent article, New York Times writer Claire Cain Miller lists OpenTable as a Web success story for the what could be the post-ad Internet era:
The latest example they can point to is OpenTable, a restaurant reservation site that makes money selling its software to restaurants and charging them $1 for each diner seated. Last week it became the first venture-backed Web company to go public in two years.

It was a very successful offering. The stock was offered at $20 on Thursday, 43 percent higher than investment bankers' original price estimates. It closed Friday at $28.71, a 44 percent gain.
It doesn't look like the end of ads is here. Internet ad sales for 2008 were up 10.6 percent, to $23.4 billion, according to a March report from PricewaterhouseCoopers, the consulting firm.
There are signs, however, that companies are going about the business of online advertising in new ways. NYT has more on that, as does The Telegraph, which says ads will have to keep getting smarter - and know more about you - to be effective during this period of cutbacks.
When budgets are slashed, advertisers return to reliable formulae. Relevant ads, tailored to the individual user, are much more effective than blanket bombardment of irrelevant products. At the moment, Google owns this space: many websites rely on Google alone to finance their hosting costs.
Google does have competition from a newly funded company called OpenX, though.
Advertisers are also facing problems from consumers, some of whom are annoyed by blinking, neon display ads, and others who simply download programs that make Internet browsers turn off ads entirely.
What do you think? How will tech companies be able to make money? Is the ad model fine, is it finished or does it just need tweaking?
Posted by: John D. Sutter -- CNN.com writer/producer
Filed under: Internet