Here we are, mere hours from the 1 p.m. ET keynote address at Apple's World Wide Developers Conference. I can hardly sit still.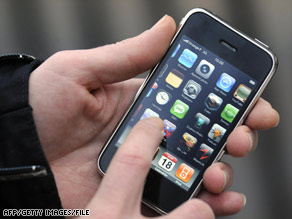 What will we see? What new toys will be revealed by the Cult of Steve? Will we be overwhelmingly pleased or will the reality pale next to the hype?
At the very least we should get the long-promised 3.0 update of the iPhone software. If that's not available for download today, expect a lot of grumbling from the peanut gallery. This will bring the iPhone a ton of new features - multimedia messaging, global search, and (the one I'm so ready for) background notifications.
Also expected is the announcement of new hardware - refining the phone with such dreamed-of features as video recording, a better camera and dramatically increased speed and processing power. I don't think this will be available today, but I would give them money to ensure I get my hands on one as soon as they've shipped (all they really have to do to hook me is release a 32GB version).
We should also hear new details on Apple's upcoming operating system, dubbed "Snow Leopard."
What do you hope to see? What's unlikely? Will there be a jaw-dropping "one more thing?"
Posted by: Cody McCloy
Filed under: iPhone