I love this map of social media around the world, posted at ReadWriteWeb this week.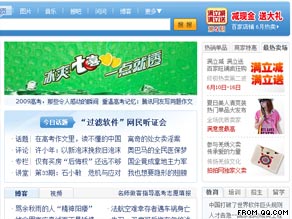 The most interesting tidbit is the fact that QQ - not Facebook or MySpace or Twitter - is the largest online social network in the world. The site has 300 million users and is the biggest network in China.
Also of note: the site says Facebook officially has "colonized Europe," and MySpace has "lost its leadership everywhere (except Guam)." You can find some more background on MySpace's slip from the top of the social-media world with this CNN.com story.
The BBC has some good info on China's requirement that all computers have a screening software. I wonder what impact this will have on online discourse.
Check out some of the sites from around the world and let me know what you think. Any interesting ideas we should adopt in the U.S.?
Posted by: John D. Sutter -- CNN.com writer/producer
Filed under: Facebook • MySpace • social-networking sites