Wikipedia may be 'The Free Encyclopedia,' but that's not stopping some editors from making a few bucks.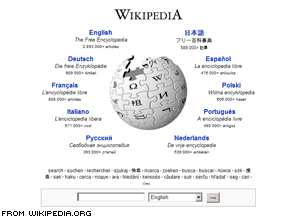 Tuesday, Wikipedia's community began a discussion to address the practice of paid editors, or editors who are hired by outside sources to alter content on the site. There are no specific rules that forbid Wikipedia editors from accepting payment and, currently, editors-for-hire are allowed to dance around Wikipedia's conflict of interest (COI) policy. But if the Wikipedia community decides that paid editing deserves no part in their free society, these entrepreneurial editors may find themselves out of a job.
Wikipedia's arbitration committee voted last month to block edits from the Church of Scientology after editors from within the church revised articles to reflect a pro-Scientology viewpoint.  Critics of paid editing see a similar violation of Wikipedia's COI policy occurring with financially motivated posts and believe they could damage the site's credibility. Wikipedia contributor Hmwith writes in the open discussion:
When it comes to reliability, Wikipedia already has a poor reputation as it is, and this would only further harm its public image. Paid editing is something that Wikipedia should neither encourage nor condone.
Though most participants in the discussion disapprove of using Wikipedia for financial gain, they stop short of condemning paid editing or calling for a ban. Alanyst writes:
If an article can go through the review processes and become featured, in the end it doesn't matter what the motivations were of the person who wrote it - whether out of nationalist pride, personal fulfillment, a vendetta, or the prospect of income.
How do you feel about paid editing? Can paid contributors maintain a neutral point of view - and if not, is Wikipedia's process of peer review enough to protect its integrity?
Posted by: Wes Finley-Price -- CNN.com Webmaster
Filed under: Internet • online news