At 12:00 a.m. Saturday, Facebook handily provided a second-by-second countdown for members waiting in anticipation to create a username. I know because I was signed in, of course. The social-networking giant had clearly anticipated that people like me would be standing by, worrying that someone else would beat us to our first choices. After all, more than 50,000 users indicated they "like" the announcement about the username feature.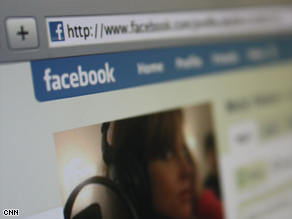 As soon as the prompt popped up, I immediately typed in my choice (Hint: It's a variation on my name, containing the word "monster") and clicked the word "Available," hesitating briefly when Facebook informed me that this choice of username was irreversible. Was it available? YES! I went to sleep satisfied with my new identity, and with the knowledge that I had a unique URL pointing to my profile - almost like a personal Web site someone else had just designed for me.
Some people don't think usernames are so important, but as a relatively early participant in the online world I've put a lot of stock in them - so much that I have emotional attachments to certain names. In fact, since I first got an America Online account in 1996 (dial-up modem, pay per hour), I have created at least 16 different usernames for various online accounts.
At the end of the last century, I felt pretty secure with the usernames that I had created, as if they somehow belonged to me in a way that transcended the AOL welcome screen. These were my Internet identities and, in many cases, the only way that people out in the virtual world knew me. They were variations on my name or my interests, and no one else could send messages from them on AOL. My usernames defined me in several teenage and Jewish-themed chat rooms (not to mention the Star Trek role-playing chat room I got roped into joining a couple of times).
But today, AOL is no longer the dominant player in e-mail, and the same usernames I'd chosen for AOL weren't available anymore when I transitioned to other services such as Gmail. In fact, by the time I figured out that my cutesy screen names on AOL seemed less useful than firstname.lastname on Gmail, elizabeth.landau@gmail.com and liz.landau@gmail.com had been claimed by others. Unless you sign up with a popular e-mail or social media service early, you may find yourself at a loss of how to represent yourself, because the identity you've always known and loved belongs to someone else.
There is something disconcerting about knowing that, while early in online circles I've stood behind the name "Bizzie," I am NOT "Bizzie" on Facebook, MySpace, Twitter, Flickr, or even bizzie.com. In fact, I have no idea who those people are. Should I? Do we all have something in common? Is this yet another means of forging connections between total strangers around the world?
In any case, while the username feature on Facebook does open the doors to all kinds of bizarre monikers, drifting away from its traditional "real name" approach, the essential Facebook interface with all of your "real life" information is essentially the same. Plus, I like the bonus of having a personalized URL with a "monstrous" nickname that seems to keep reemerging partly because of social media.
What do you think about the Facebook username feature? Are you using your real name, or something totally different?
Posted by: Elizabeth Landau -- CNN.com Writer/Producer
Filed under: Facebook