Last night Internet Service Provider (ISP) AT&T began filtering portions of the controversial image board 4chan.org.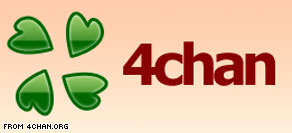 AT&T broadband subscribers found they were unable to access the infamous /b/ and /r9k/ sections of the site.
4chan.org is a system of message boards primarily dedicated to anonymous discussion and image hosting. The site's popularity is largely due to minimal posting regulations that stimulate a freewheeling, Wild West atmosphere.
The news of AT&T's filtering sparked a firestorm of criticism from blogs and Internet forums by contributors who believed AT&T was censoring content. 4chan fans and detractors alike condemned what they believed to be an apparent violation of net neutrality. Sites such as Encyclopedia Dramatica began calling on users to respond to AT&T with a show of anonymous force:
Flood the callcenters and inboxes of AT&T. Make them confirm that img.4chan.org (make sure its img.4chan.org and not just 4chan.org) is down. Then make the honest threat of service cancellation if this censorship isn't undone.

The objective of this little operation is to basically make sure that this precedent is not set. Make it absolutely abundantly clear that this [Internet censorship] is NOT acceptable to American consumers and this WILL NOT be allowed to happen, or else face financial and political suicide.
Anonymous posters also began to spread rumors claiming AT&T CEO Randall Stephenson was found dead outside his home and that AT&T had stopped carrying the iPhone in attempt to affect AT&T's stock price.
By noon Monday, AT&T responded with the following statement:
Beginning Friday, an AT&T customer was impacted by a denial-of-service attack stemming from IP addresses connected to img.4chan.org. To prevent this attack from disrupting service for the impacted AT&T customer, and to prevent the attack from spreading to impact our other customers, AT&T temporarily blocked access to the IP addresses in question for our customers. This action was in no way related to the content at img.4chan.org; our focus was on protecting our customers from malicious traffic.

Overnight Sunday, after we determined the denial-of-service threat no longer existed, AT&T removed the block on the IP addresses in question. We will continue to monitor for denial-of-service activity and any malicious traffic to protect our customers.
It is unlikely that 4chan.org, or any popular web server, would engage in the illegal practice of denial-of-service attacks. Moot, owner and administrator of 4chan, offers another explanation:
For the past three weeks, 4chan has been under a constant DDoS attack. We were able to filter this specific type of attack in a fashion that was more or less transparent to the end user. Unfortunately, as an unintended consequence of the method used, some Internet users received errant traffic from one of our network switches. A handful happened to be AT&T customers.

In response, AT&T filtered all traffic to and from our img.4chan.org IPs (which serve /b/ & /r9k/) for their entire network, instead of only the affected customers.

In the end, this wasn't a sinister act of censorship, but rather a bit of a mistake and a poorly executed, disproportionate response on AT&T's part.
Though the cries of censorship and claims AT&T violated net neutrality may have been misguided, AT&T should have informed its customers before blocking such a large and controversial Web site.
I doubt that is a mistake they will make again.
Posted by: Wes Finley-Price -- CNN.com Webmaster
Filed under: Digg • Internet • online news