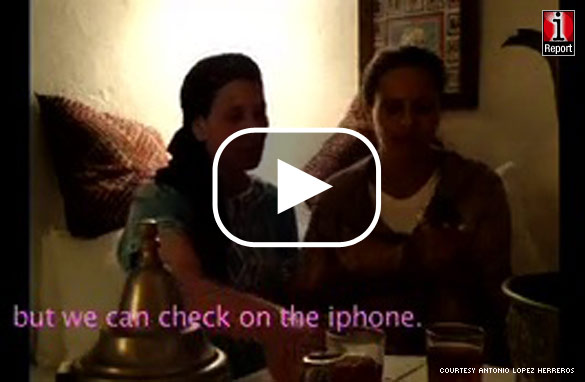 The month-long Islamic observance of Ramadan began on August 21 this year, inspiring one iReporter and iPhone enthusiast to explore how technology and religion collide.
"I was in Morocco for a couple of weeks and people were talking about Ramadan (taking place) in summertime," Antonio Lopez Herreros explained. Before long, he found an iPhone application called the iQuran, which allows users to read the Quran.
Herreros introduced the app to two of his friends in Morocco and captured them sharing their joy about the Ramadan season with each other, using their iPhones in a short film he calls "Ramadan is Coming (Where is my iPhone?)."
"The inspiration for 'Ramadan is Coming' was to join the joy of this religious month with the technology with maximum respect," explained Herreros. "When you are happy, you want to share with your friends and family all the special moments. In this film they share special moments with the iPhone in their daily lives."
This isn't the first time that the iPhone has appeared in Herreros' iReports. In July of last year, he excitedly covered the launch of the iPhone in his hometown of Madrid, Spain. He then introduced the smart phone to his grandmother and her best friend, created a short film based on their love for the device and posted it on iReport.com. In the film, the two are completely in awe as they discuss the latest iPhone applications.
Herreros composes original music for his films and they are all shot, of course, on his iPhone.
Posted by: Henry Hanks -- CNN iReport Associate Producer
Filed under: iPhone