Swiping a GPS-enabled phone could ruin your plans for the weekend.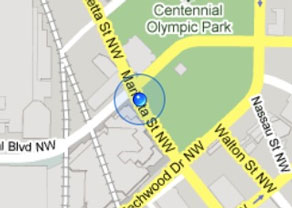 Cell phone thieves beware: that shiny iPhone you just nicked from a naive tourist could be leading police to your location quicker than a trail of donuts. New GPS features such as Apple's Find My iPhone tool allow users to locate lost or stolen phones on the Internet.
Stories of elaborate iPhone rescue missions such as this adventure posted by Kevin on his blog at Happywaffle.com are popular online topics. And, according to the Pittsburgh Post-Gazette, Find My iPhone may have snagged its first official arrests this weekend.
Ben Parr at Mashable praises these new tracking features:
With GPS technology becoming more and more prevalent, we're hoping to hear more of these stories, and that they will make crooks think twice before committing robbery or a more serious crime. Find My iPhone is just the beginning of a new technology wave that helps us fight back.
Most tracking services require users to opt in before losing their phone, and many, such as Apple's MobileMe, require a monthly fee. Also, phones can only be located while powered on, so clever thieves and dead batteries could always foil your detective work. But the satisfaction of solving your own phone mystery is still enticing.
Have you every used Find my iPhone or another GPS tracking service to locate your lost device? Were you successful?
Posted by: Wes Finley-Price -- CNN.com Webmaster
Filed under: Apple • consumer tech • gps • iPhone • technology