Take-Two Interactive has agreed to pay $20 million to settle a class-action lawsuit over a sexual minigame that was mistakenly included in the 2004 title "Grand Theft Auto: San Andreas."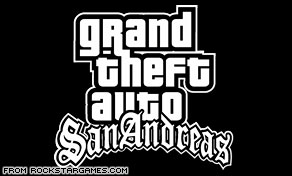 The minigame, dubbed "Hot Coffee," simulates sex between title character Carl "CJ" Johnson and his in-game girlfriend after she invites him in for a cup of coffee. The sexual content was inaccessible without manipulating the game's code, but that didn't stop a media frenzy in 2005 when parents heard there was "porn" in their child's video game.
[Hot Coffee] led to a media panic because it was assumed the sexual content was easy for children to get to (it wasn't) or that sex games were becoming common in games (they aren't).
In 2005, several parents and one grandmother filed lawsuits against Take-Two Interactive claiming they felt defrauded because they did not know the game contained adult content, even though "Grand Theft Auto: San Andreas" was rated 'Mature' and not recommended for anyone under 17. 
Ted Frank of Overlawyered.com, who objects to the $20 million settlement, described the suits as "ridiculous:"
The lead plaintiff in the putative class action is an 85-year-old grandmother, Florence Cohen, who bought the game for her 14-year-old grandson, who may have his own claims for emotional distress when his ninth-grade classmates beat him up.
The class-action suit also alleged "Take-Two's management was not cooperating or assisting with the Company's audit" and "Take-Two falsely stated that the embedded pornography was 'the work of a determined group of hackers who have gone to significant trouble to alter scenes.'"
The Hot Coffee content was actually included in the distribution of the game. Developers attempted to remove the sexual content by disabling access when they should have deleted the code all together. Curious gamers discovered they could unlock the code by downloading a third-party modification (hack) from the Internet.
Following the Hot Coffee discovery, "Grand Theft Auto: San Andreas" was pulled from retail shelves, the ESRB rating was changed to Adults Only, and Take-Two Interactive's stock price dropped like, um, CJ's pants.
Will this $20 million settlement finally absolve Take-Two Interactive of the Hot Coffee scandal?
Posted by: Wes Finley-Price -- CNN.com Webmaster
Filed under: Games • Internet • online news • video games