A new survey of warranty claims by 16,000 game-console owners found that Xbox 360s failed for nearly 24 percent of their owners, compared to 10 percent of PlayStation 3s and less than 3 percent of Wii consoles.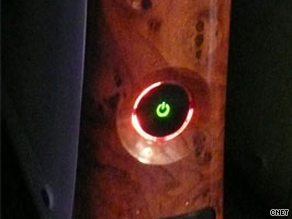 Electronics warranty provider SquareTrade released the survey of failure rates and common problems associated with each console system. The results looked at data from the first two years of ownership, included only normal usage malfunctions and were randomly selected from SquareTrade's customer database.
While the Xbox 360 failed nearly one in 4 times, its error rate drops to just under 12 percent when the infamous "Red Ring of Death" - a hardware crash signaled by a circular red light around the console's power button - is excluded from the results. However, the survey points out that the RROD error is widely known to be covered by the Microsoft warranty and may not have been reported to SquareTrade. With that in mind, the warranty provider said the Xbox 360 failure rate could be as high as 35 percent.
The data also shows that the quality of Xbox 360 consoles appears to be improving. Since the third quarter of 2008, fewer problems have shown up.
"I think we've made it clear we stand by the quality of our product, and we will make it right by fixing the problem at no extra cost to you," said Xbox 360 and Xbox Live director of product management Aaron Greenberg in an interview with GameSpot. "But at the same time, we've been working hard to make improvements in the products we're currently making, so I really feel like most of this is well behind us."
- Larry Frum
Filed under: video games