The role of online social networks in disaster situations is being called into question after two girls in Australia got lost in a storm drain and, instead of calling the police or their parents, posted a message on Facebook.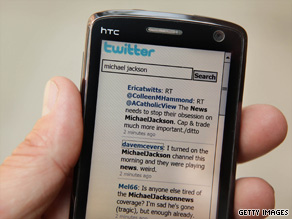 Things worked out OK for the girls, ages 10 and 12, since a friend saw the post, according to the Australian Broadcasting Corporation. But authorities are worried about the girls' preferred means of emergency communication. They should have called 000, Australia's version of 911, a fire official told the news service:
Glenn Benham from the [Metropolitan Fire Service in Adelaide, Australia] says it was fortunate a young friend was online at the time and was able to call for help for them.

"It is a worry for us because it causes a delay on us being able to rescue the girls," he said.

"If they were able to access Facebook from their mobile phones, they could have called 000, so the point being they could have called us directly and we could have got there quicker than relying on someone being online and replying to them and eventually having to call us via 000 anyway."
The incident, which was reported Monday, is weirdly timed with a new U.S. awareness campaign on the use of social networks in emergency situations. The Safe America Foundation, an Atlanta-based non-profit, reportedly is working with the U.S. government to promote alternative means of communication - Facebook, Twitter, text messages - for use in disasters and emergencies where other lines of communication might be cut.
As Mashable points out, this isn't the first time someone has used a social network to call for help. In May, an Atlanta city councilman was worried his mobile phone battery might die and posted to Twitter instead of calling the cops about a woman he found in distress. Mashable says he posted this message: "Need a paramedic on corner of John Wesley Dobbs and Jackson st. Woman on the ground unconscious. Pls ReTweet".
There also was a U.S. student arrested in Egypt last year who summoned help via Twitter. And, according to VentureBeat and the Industry Standard, there's been talk of an emergency broadcast service using that micro-blogging platform.
What do you think? Are social networks useful tools during an emergency?
Posted by: John D. Sutter -- CNN.com writer/producer
Filed under: Facebook • social-networking sites • Twitter