Two Massachusetts Institute of Technology students have developed a program they claim can accurately predict sexual orientation based on a person's Facebook friends.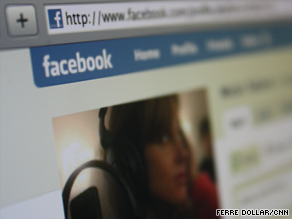 "Project Gaydar" scanned the profiles of more than 1,500 Facebook users who identified themselves as gay, straight, or bisexual. Analysis revealed gay men had a higher proportion of homosexual friends than straight men.
The discovery that gay men have gay friends isn't a surprise. But, using this information, the Gaydar program was applied to 947 men who chose not to identify sexual orientation in their profiles. While the students could not confirm the accuracy of all 947 predictions, they personally knew 10 of the men were homosexuals and the program identified each of these men as gay.
Facebook spokesman Simon Axten addressed the study to the Boston Globe:
In general, it's not too surprising that someone might make inferences about someone else without knowing that person based on who the person's friends are. This isn't specific to Facebook and is entirely possible in the real world as well.
However, the study highlights the power of data-mining social networks. Statistical analysis that would be impossible in the "real world" can reveal more than we choose to disclose in our online profiles.
Do you worry about the loss of privacy online? Or are you happy to reveal a little personal info if that's what it takes to keep using Facebook?
Posted by: Wes Finley-Price -- CNN.com Webmaster
Filed under: Facebook • Internet